Our last Mystery Quilt, called Woven Hope, isn't in pattern form yet (hopefully soon...there's been a lot going on and we're still working on the last MQ pattern).  However, I told all of the ladies I would share how I quilted the ruffles so here it goes...
Before I start about quilting each block I do want to add that I stitched in the ditch around each block first.  Gave it lovely definition.
Here's the block I'll be quilting...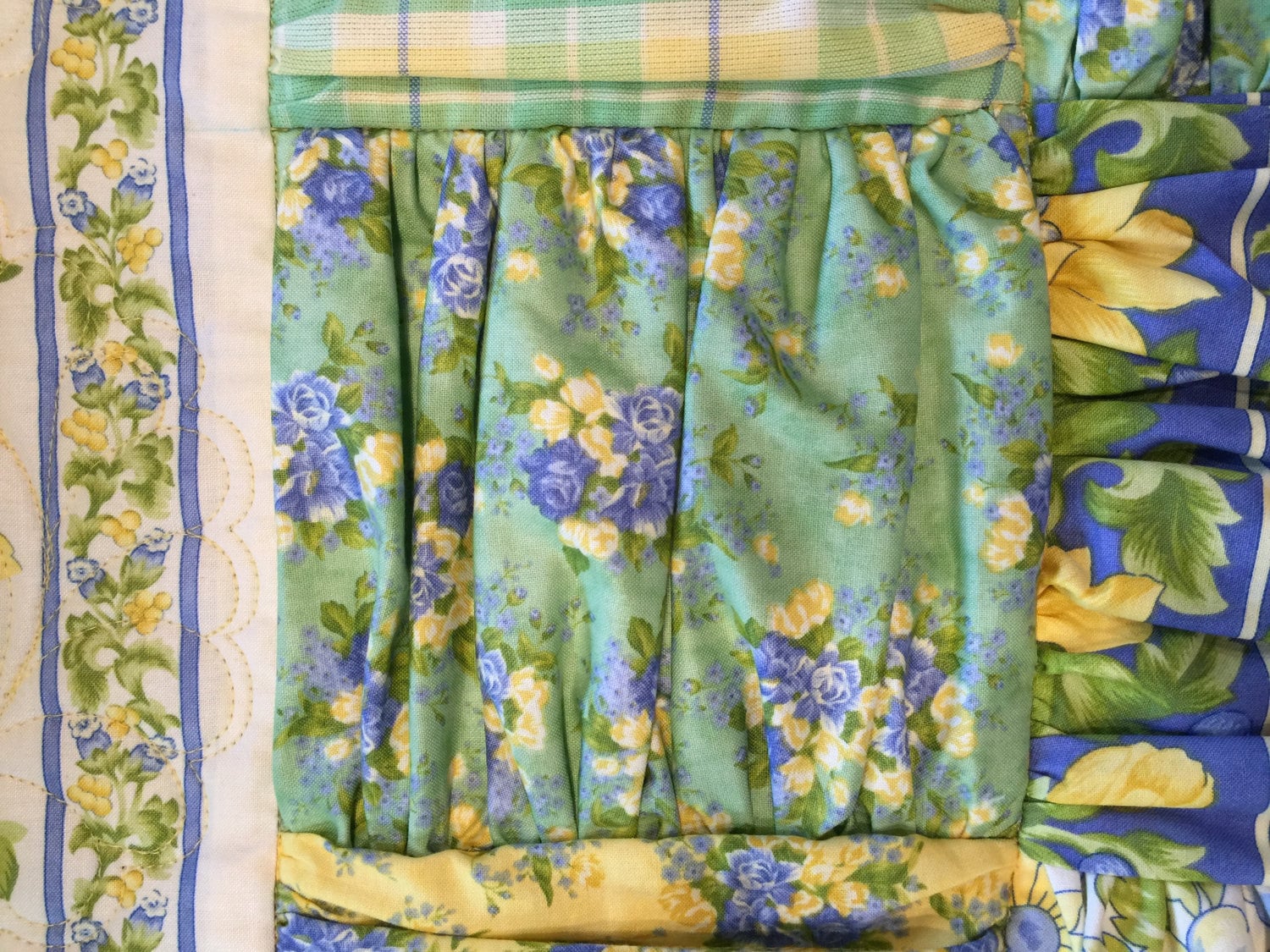 Your quilting lines are going to be hidden behind ruffles so be sure to pick ones that are very full.  
Fold it back...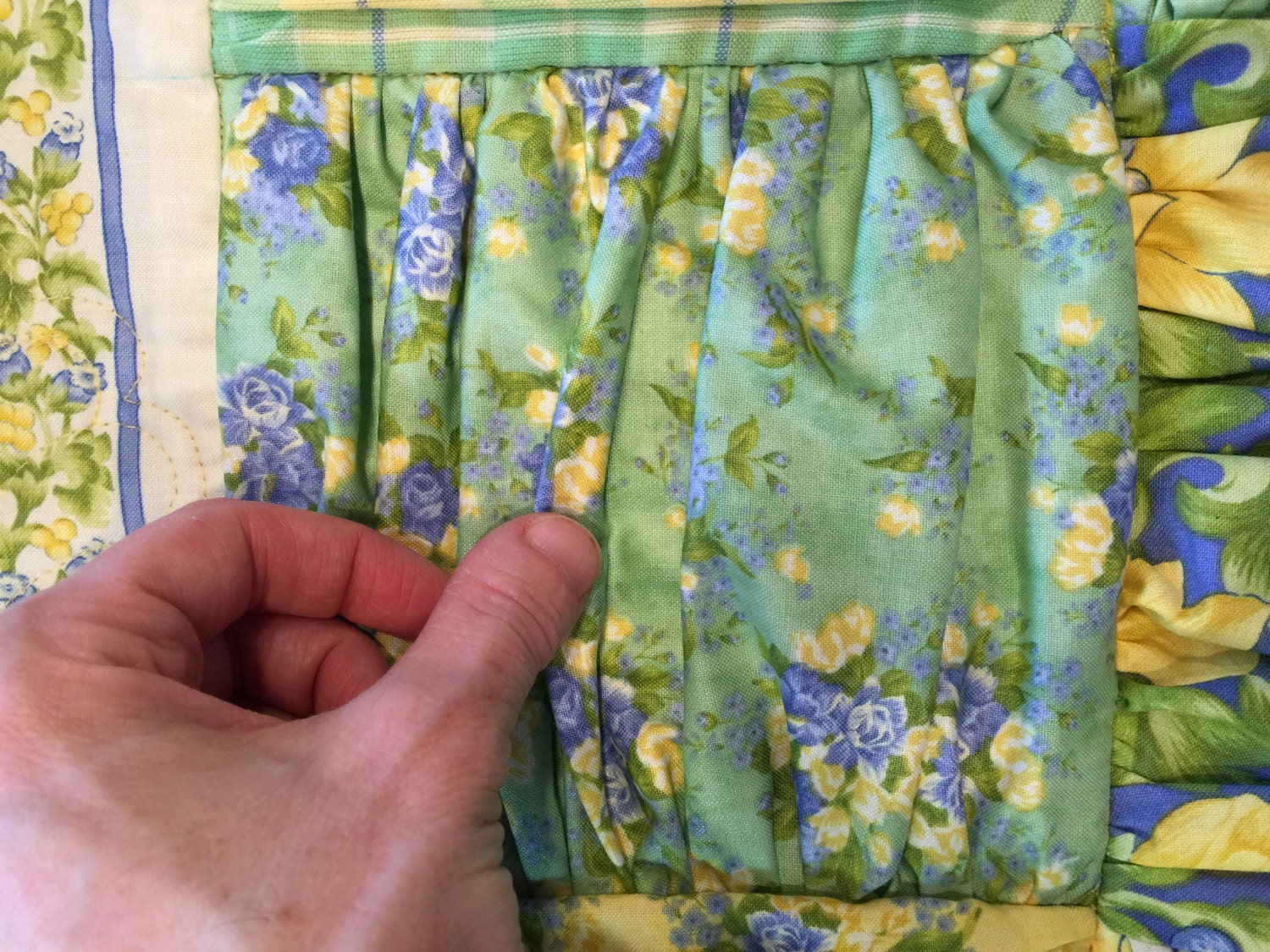 You'll only be able to fold it back so far because of the stitching on both ends.  That's okay!
Next secure the ruffle with a pin...this insures that the ruffle and your fingers will not get sewn to the quilt.  The act of folding the ruffle back can often mean the fabric behind the fold can move into the area that will be quilted.  Be sure to pull all of the fabric out from behind the quilting area before pinning so none slips back there.  (hopefully that makes sense??)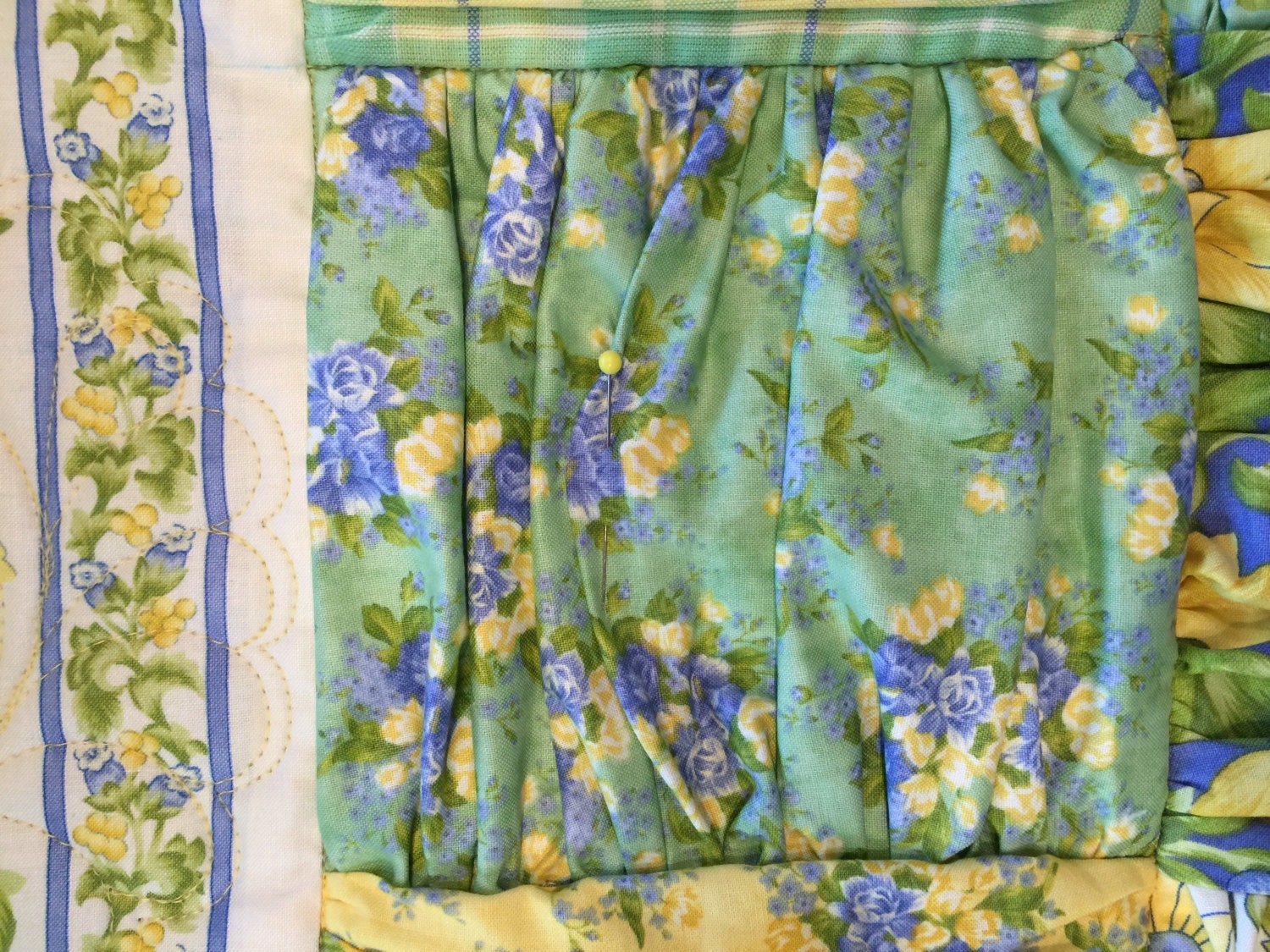 From here you can start your stitching near the top of the block or near the bottom...I started at the bottom...but, really, it doesn't matter...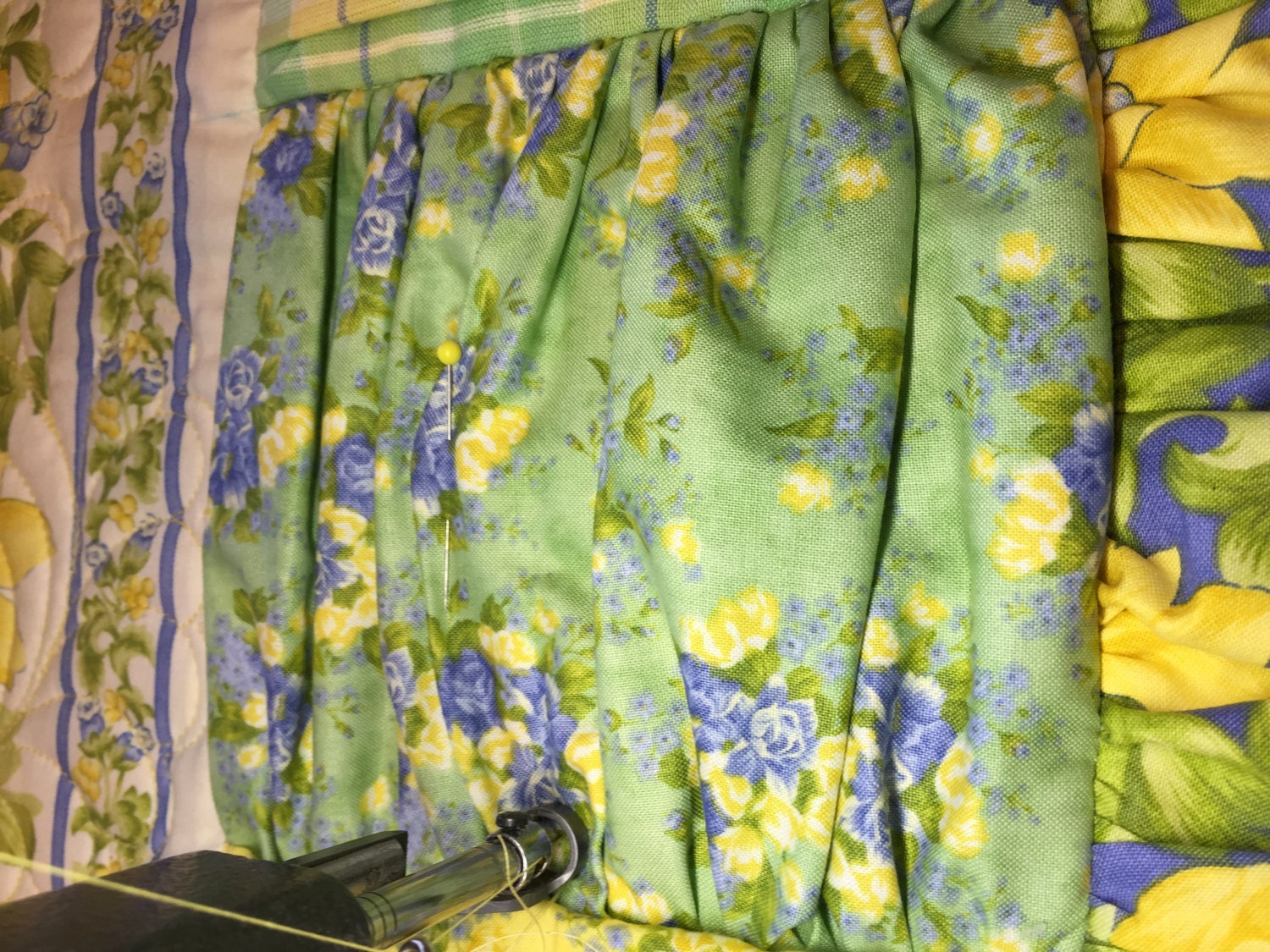 (sorry for the funky angle and lighting!  darn longarms are bit and cumbersome.)  You'll also notice that I didn't start at the seam for the block but, rather, inside the block about 1/4".  Some of the blocks I went as large as 1/2"!
Then stitch up (or down, if you started at the top) until you are between 1/2" and 1/4" from the top (or bottom).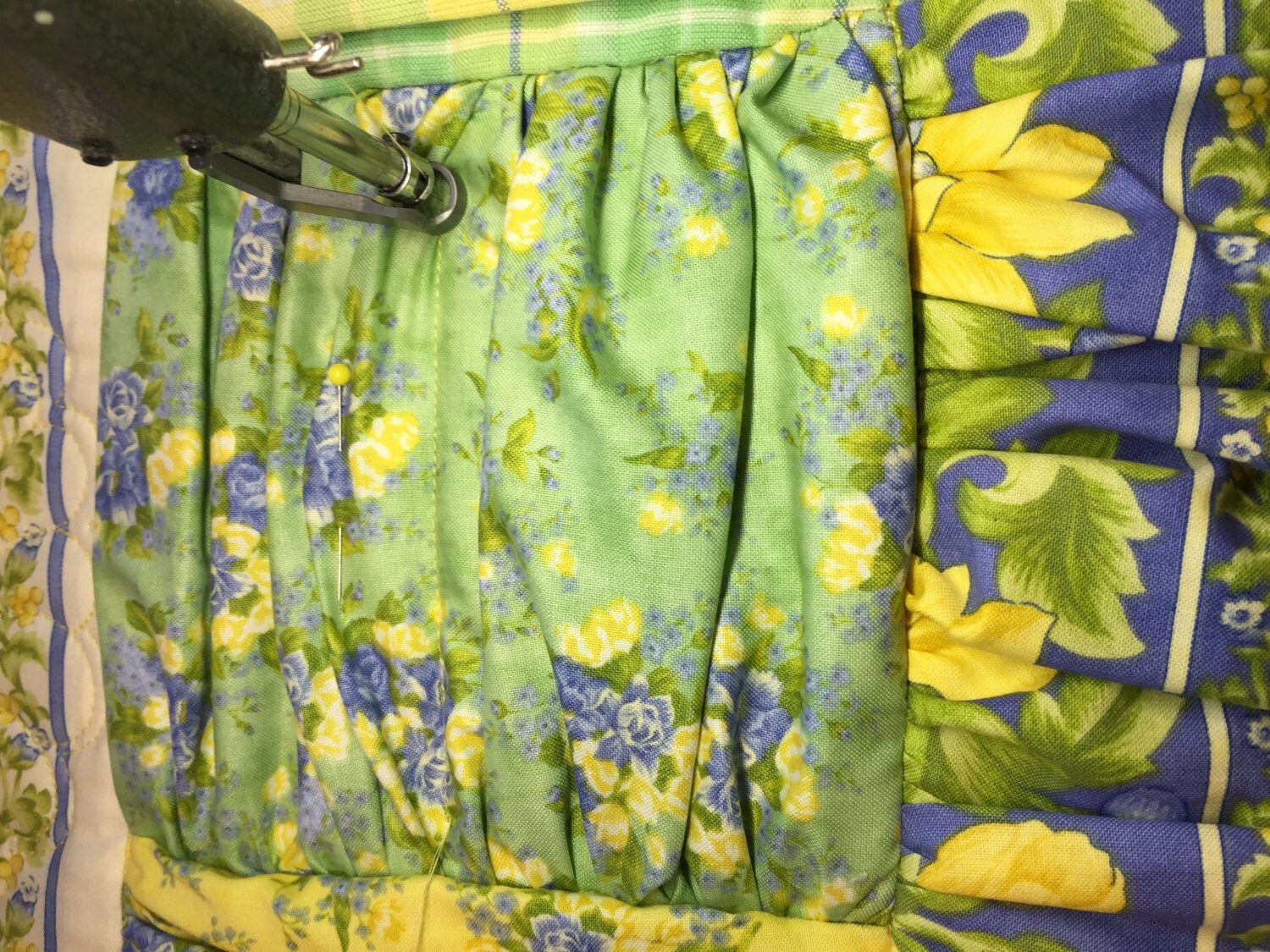 You can see from this picture that I didn't quilt all the way to the top.  That's because the folded ruffle is preventing me to do so.  This is a good thing!  It means the ruffle, when unpinned covers the stitching line...
...like this...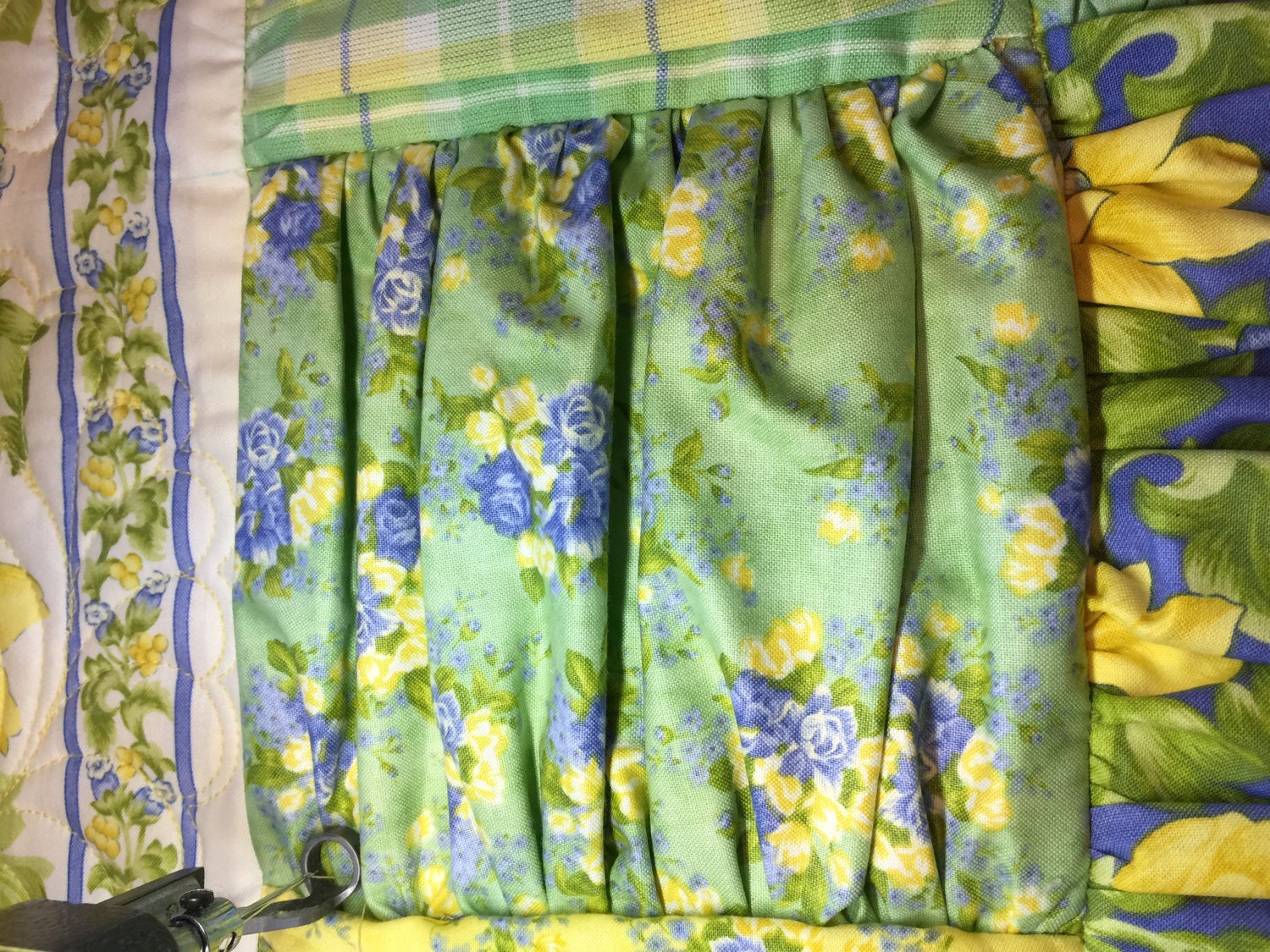 Here's a pic of what the back will look like (not the same quilt...but the same ruffles!  and yes...it's a pic for the Hang It, Dang It post.  *smile*)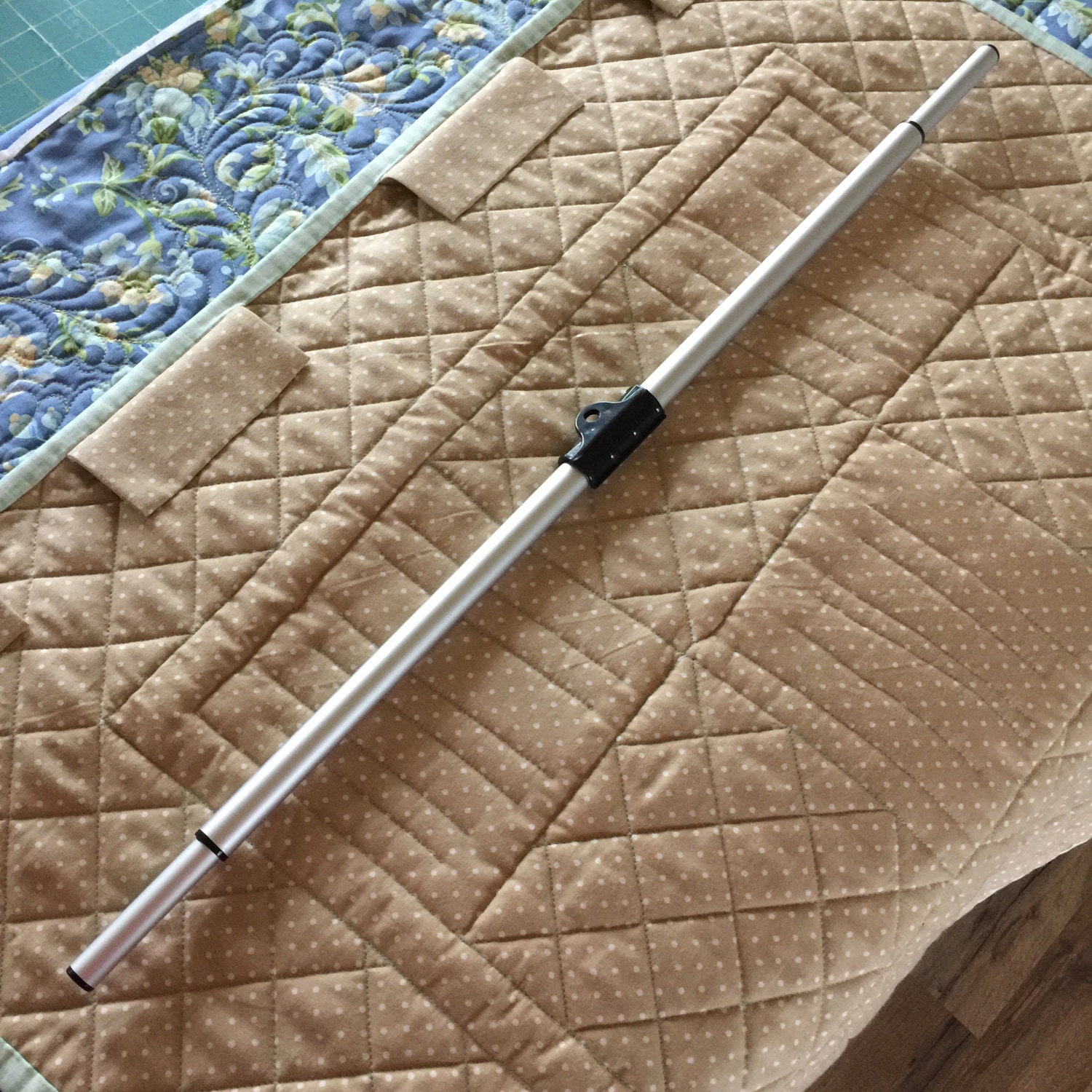 You can see that the quilting lines are not the same in a lot of ways.  But that's okay!  With this particular project the important part is getting the fabrics and batting secured.
Please let me know if you have any further questions about the quilting.  When the pattern is ready I'll post a full picture.
xo,
~ h