Also known as, "Is it reasonable for my quilter to have my quilt for _________ weeks/months?" (time varies, of course.)
These two questions are asking interchangeably but are, in actuality, quite different.
So...
How long does it take to quilt a quilt?
Short answer:  For an all-over and depending on the size...one to two days.  I've been known to do crib quilts in a few hours.  As discussed previously, if you want custom work it will take significantly longer depending on the size of the quilt, density of the quilting, techniques used and perfectionist tendencies of the quilter.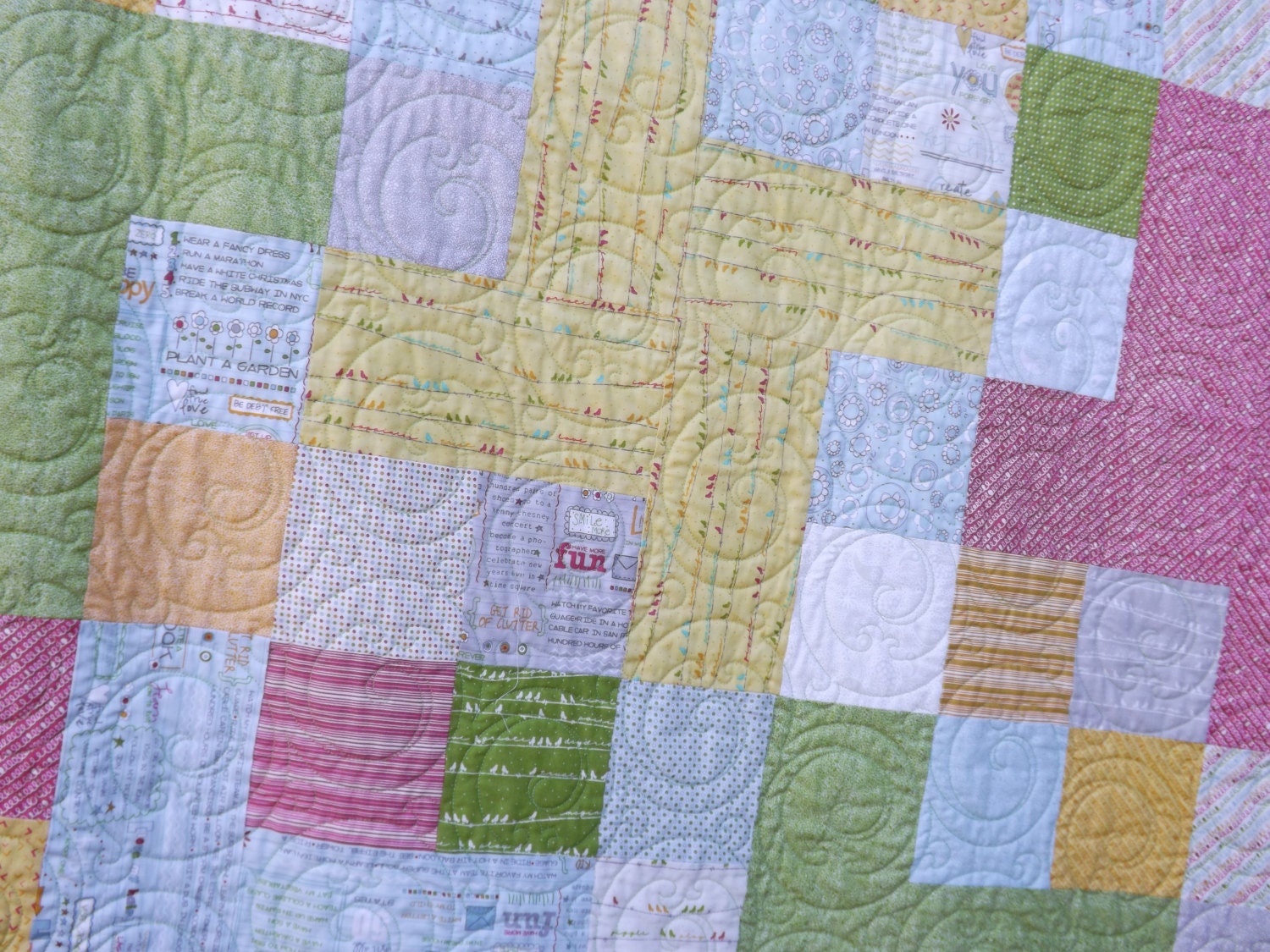 Which leads to the next question, "Is it reasonable for my quilter to have my quilt for _____________ weeks/months?"
The short answer:  Yes, it is reasonable to expect a long wait.  Generally.
Depending on how good your quilter is, she could be getting multiple quilts in to her studio in a day.  Most quilters operate on a first come-first serve basis.  Basically, your quilt goes into a queue.  When she gets to it, she'll get it on the frame and done as quickly as possible.
Here's a hypothetical for you to mull over:
You bring your large lap size quilt to the quilter.  The two of you take 30 minutes to talk pleasantries, discuss your quilt, what you want quilted on it, thread and any other incidentals.  Let's say you want a simple all over pantograph (which is a line drawing that is repeated across the width and length of the quilt).  She tells you, "It's going to be two months."
Why so long?  Well...depending on how she catalogs and tracks her clients quilts she can guesstimate the amount of time it'll take to get to your quilt.  She knows that in those two months she'll need to average between one to two quilts a day, again, depending on size, but she also took in a large quilt that was just begging for custom work two days ago.  She's giving herself two weeks to be able to complete that quilt.  Even with two machines going (one for custom work and one for computerized pantographs) she would need to take time for one to work with the other machine (bobbin changes, end of rows, rolling up, etc).  And when she's taking in three quilts every day, each requiring about 30 minutes of time to talk with the client, her actual quilting time can be diminished as her backlog grows.  Unless she's hired someone to help...then her quilting time needs to go up more to cover those costs.
It is a juggling act for sure.  And one that I never did master well, sadly.  Working in the home can be tough.  Made even harder when you've got children of any size.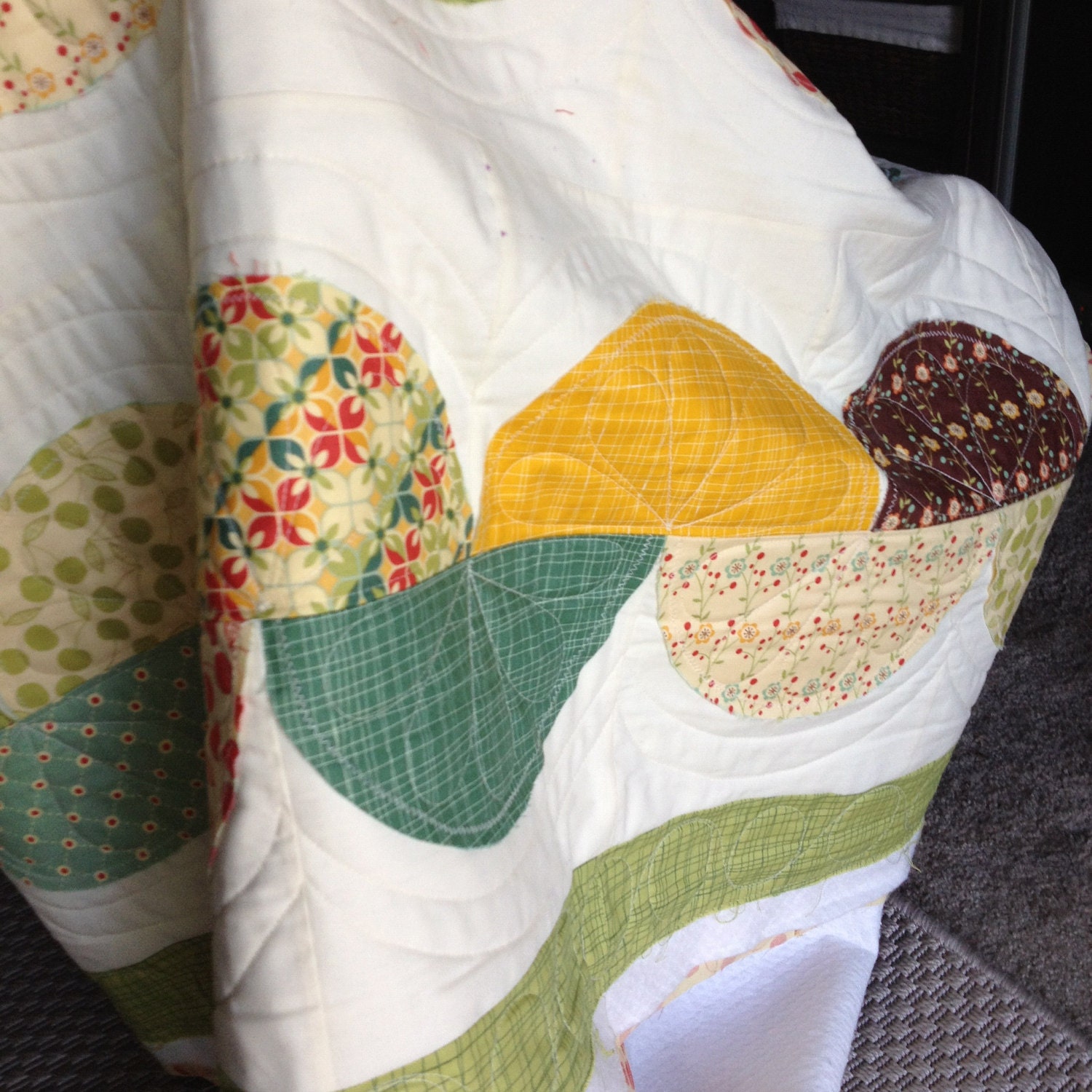 Right...back to our hypothetical.
Our lovely longarm quilter who is working her butt off to make your quilts look beautiful...she's planned a vacation.  Because, you know, she's working hard and we all need a vacation.  And you bring a quilt to her right before her vacation time, which is fine...and it happens.  Now her backlong needs to include her vacation time too!  Which pushes your quilt out even further!
Can you feel how hard this is??  How would you feel in her case?  And you're a very nice quilter who isn't over demanding!!  Imagine someone who wants to bring a quilt to the quilter a week before Christmas and wants a rush job.  Poor quilter...she either has to say no so everyone else can get their Christmas quilts on time or, if she says yes, has to take time away from her family...at Christmas.
I wish I could say these stories that I've been sharing these last few posts were fictional.  Sadly, they are not.  They happen a lot.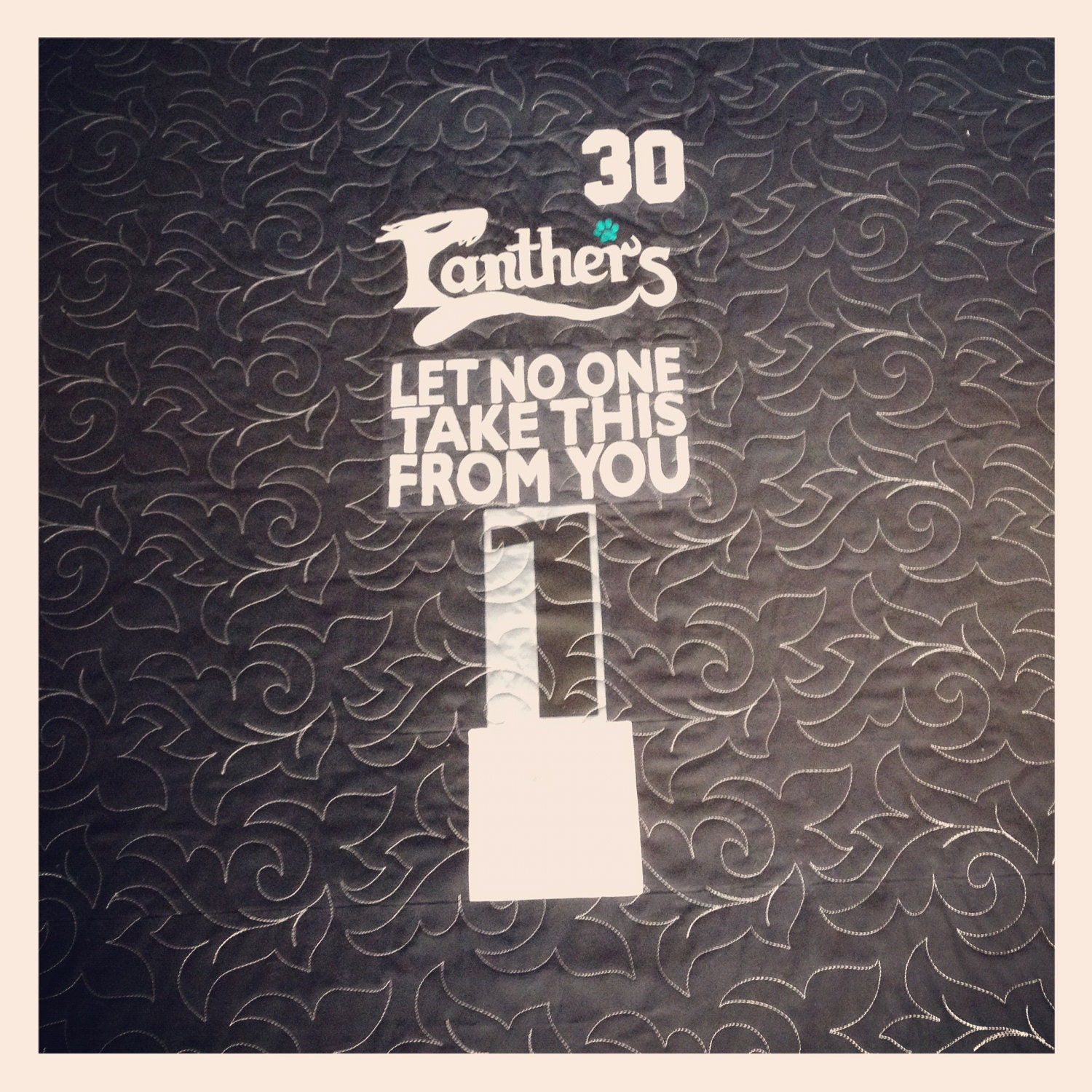 Here are a few recommendations I have to help ease some of this long wait time.
When to contact your longarm quilter:  If you know you are working with a dead line, let's say Christmas time, call your quilter and ask her if you can reserve a spot.  Heck...you never know.  She may do it for you.  But, be sure to get that quilt done.  I had a client who would sit down with me at the beginning of summer and we would book her quilts in up until Christmas.  Seriously.  It was heaven.  Did she make it?  Not always...sometimes she got sick...or a trip came up.  But she would always call and let me know what was going on giving me enough time to juggle quilts around or squeeze someone else in.
Most quilters are busy throughout the year.  However, there are several times of the year that are busier than most:  the two months before Christmas and graduation.  Astoundingly busy.  If you have quilts that are not pressing please be aware of when you are bringing quilts in.  If they fall around these two times of the year expect a longer wait time.
It is okay to have more than one quilter.  I promise.  You won't be cheating on anyone!  (it took me years to feel comfortable with this idea.)  It enables you the opportunity to try out multiple quilters, cuts down on your wait time, and eases every quilters load.  (this is for those of you with a mountain of quilt tops that have been waiting ever so patiently for years to be finished.)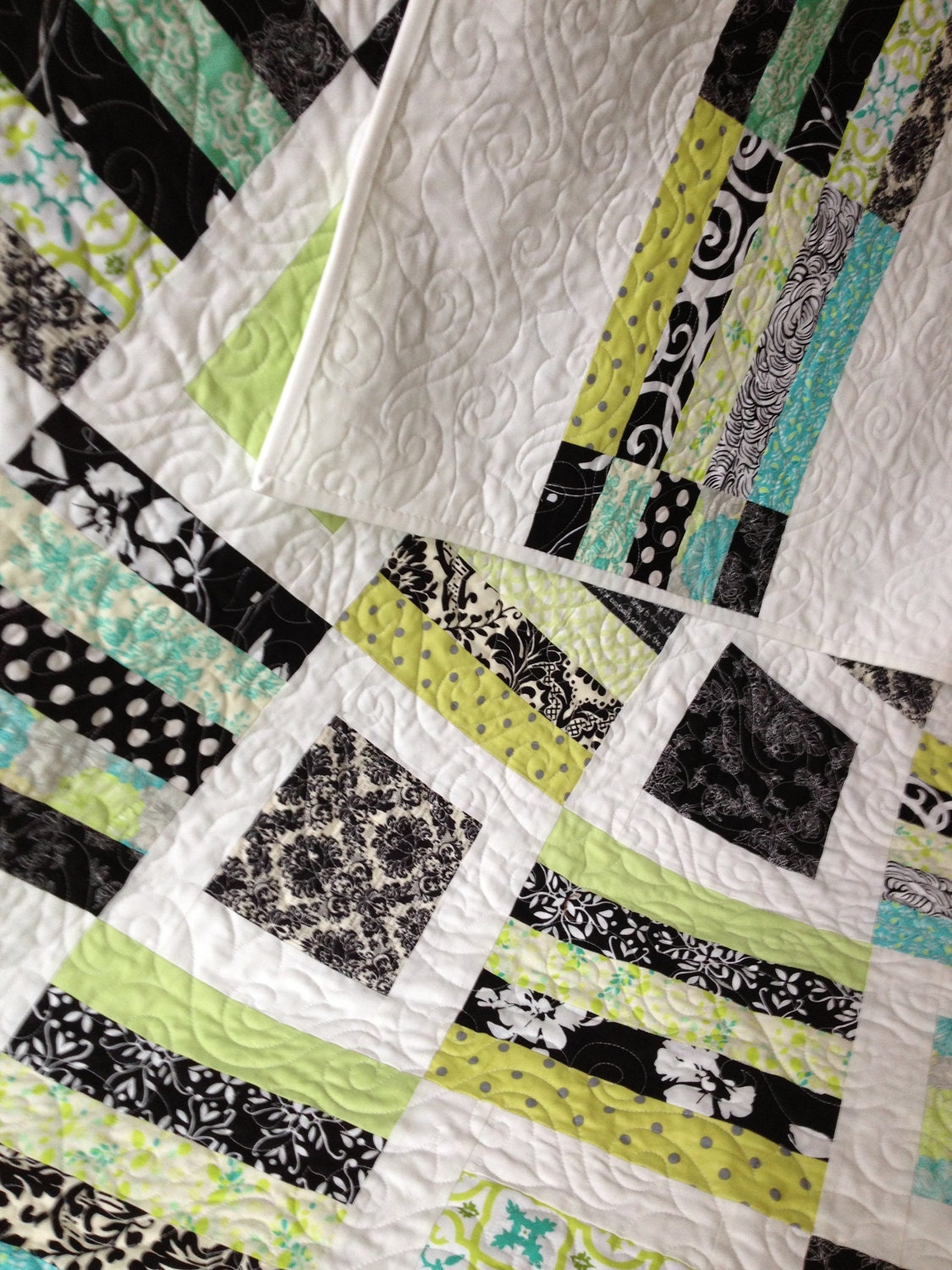 What do I do if the quilter I'm using isn't responding??
Egads.  First of all...that totally sucks.  Seriously.  It is the hardest position to be in.  There could be all sorts of reasons and, quite honestly, a horrific situation for the quilter.  They could've got sick, nearly died, been in hospital.  They may have met someone and gotten married...being lost in marital bliss.  Maybe they've had a financial set back and hasn't known how to reach out and explain what has happened.  The reasons abound.
What do I suggest?
Be kind.  It is okay to be frustrated.  But before going there try to talk to them about what is going on.  Ask them what their timeline looks like.  They may be afraid of letting you down or losing your business.  Having an open, kind but frank conversation with them might help them get over the hump and get started again.  Heck, ask if they need help.  You never know.  This might be an opportunity to help someone in serious need.
Leave messages consistently.  Being nice everytime.  It's amazing how being nice can change a lot of a persons reactions.  "Hi!  This is Heather again.  Checking in with you about my quilt.  It's totally fine if you aren't able to get to it...it has been xx weeks (or months).  This is a gift that I need to get finished and would like to pick it up by x date finished or unfinished.  Thank you!"
You might even consider showing up during business hours saying, "I was passing through the neighborhood and thought I would check in with you about my quilt."  All totally acceptable.
Hopefully that all makes sense??  Please let me know if you any questions.  You can email me at info@heatherspencedesigns.com.  Or you can find me on Facebook and Instagram.  If you'd like to sign up for my newsletter you can scroll to the bottom of the page and sign up there.
Thanks for stopping by!
xo,
~ h
(as a side note:  i am not trying to discriminate against men who longarm quilt.  there are quite a few and do a beautiful job.  i needed to pick a gender!  please support your local longarm quilter no matter his - or her - gender!)