For the last four'ish years I've held a fundraiser mystery quilt on New Years Day and released a new pattern.  This year, due to our move and general overhwhelmed-ness of my life, I chose to forego the new pattern for the mystery quilt and encourage everyone to pull out a UFO to work on.
What a great day!!
First, it was a jammie day.  Post your pic to the thread in our facebook group and you got entered into a door prize drawing.  Seriously fun!!  Yes, those are Star Wars jammies.  That's R2-D2 on my shirt and it says, "I'm the droid you're looking for!"  LOL
Second, everyone started posting pics of what they were working on.  Here are three of mine...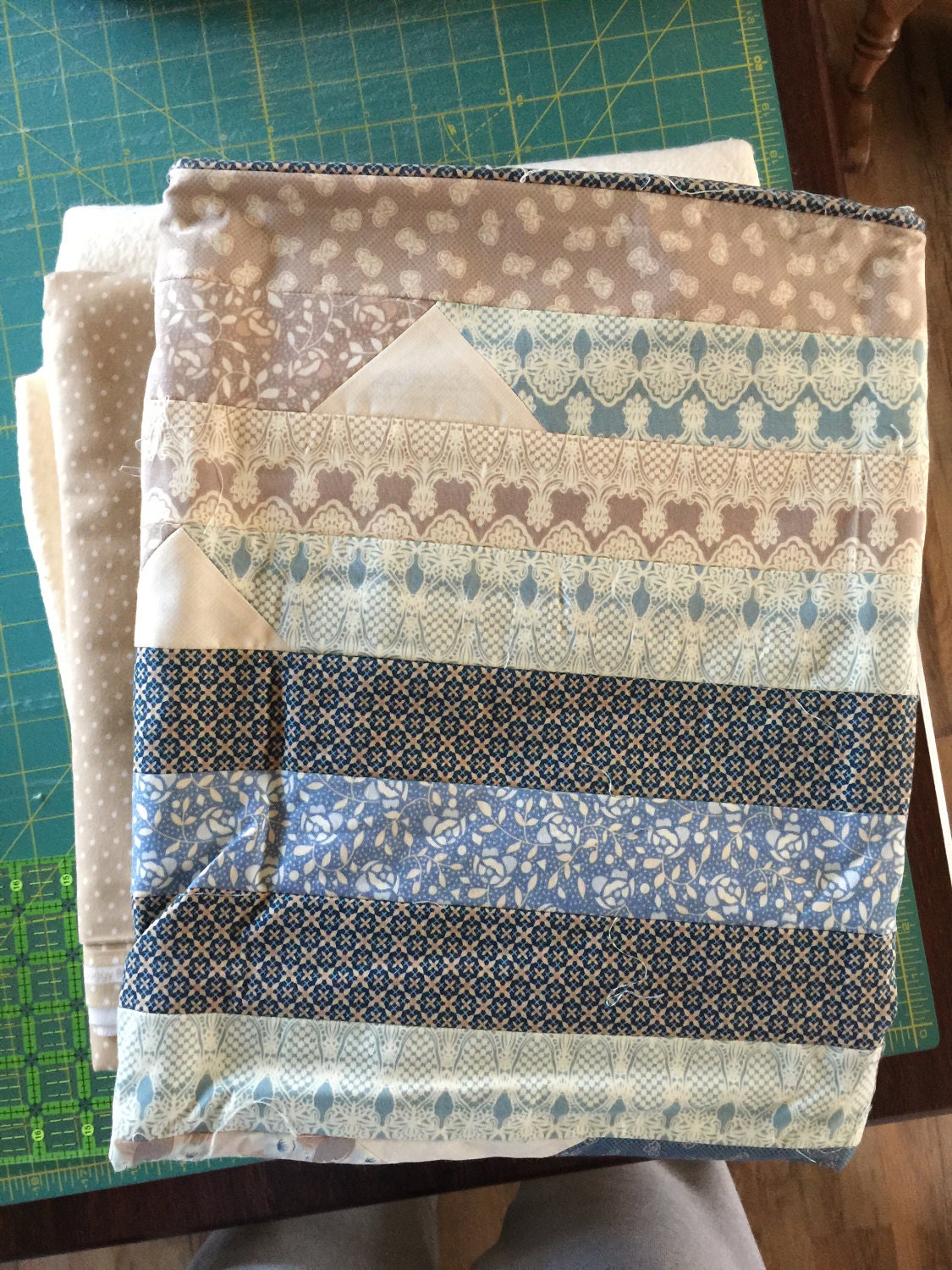 This guy needed to be quilted.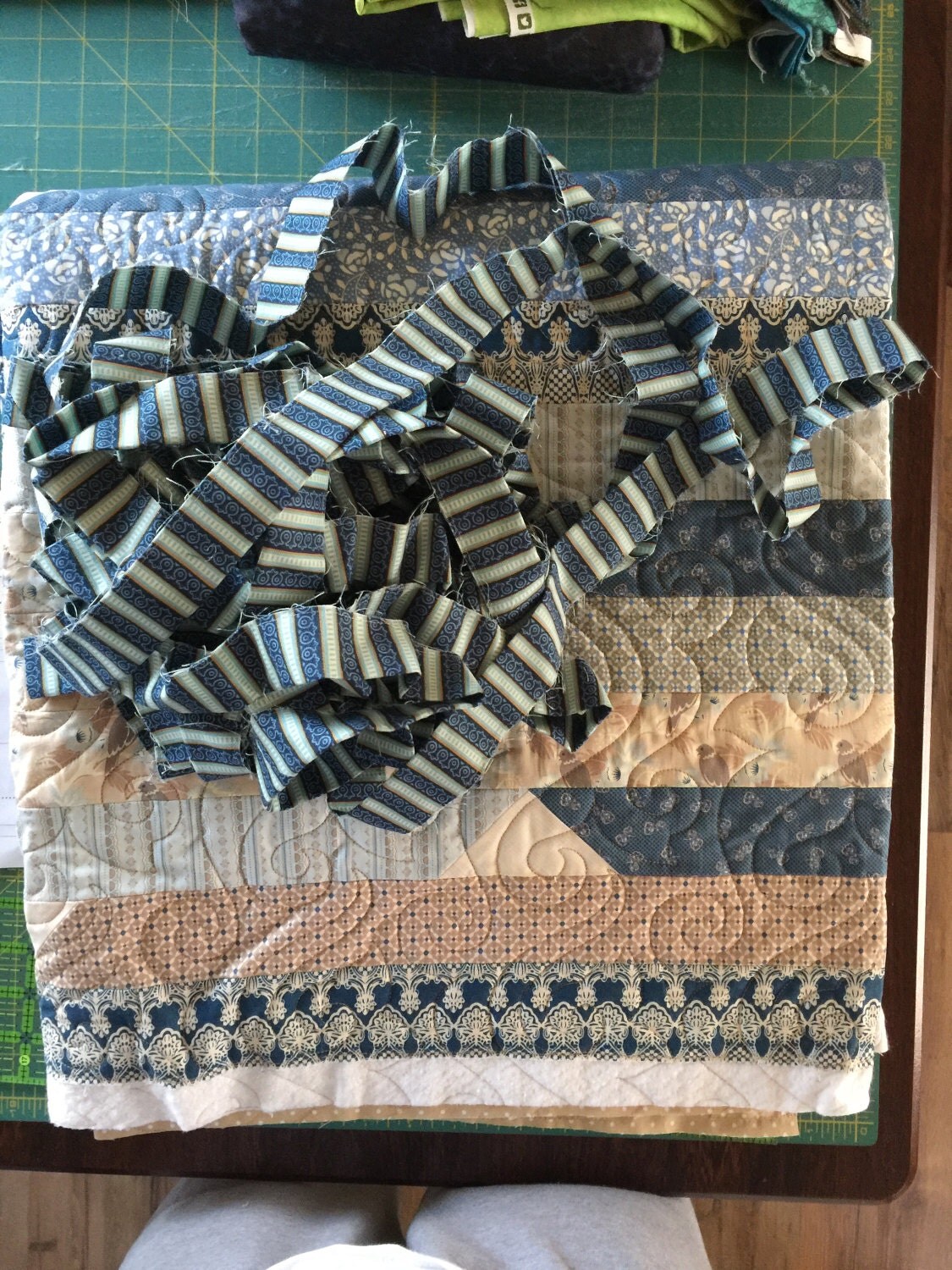 This guy needed binding (see!  it's even made.)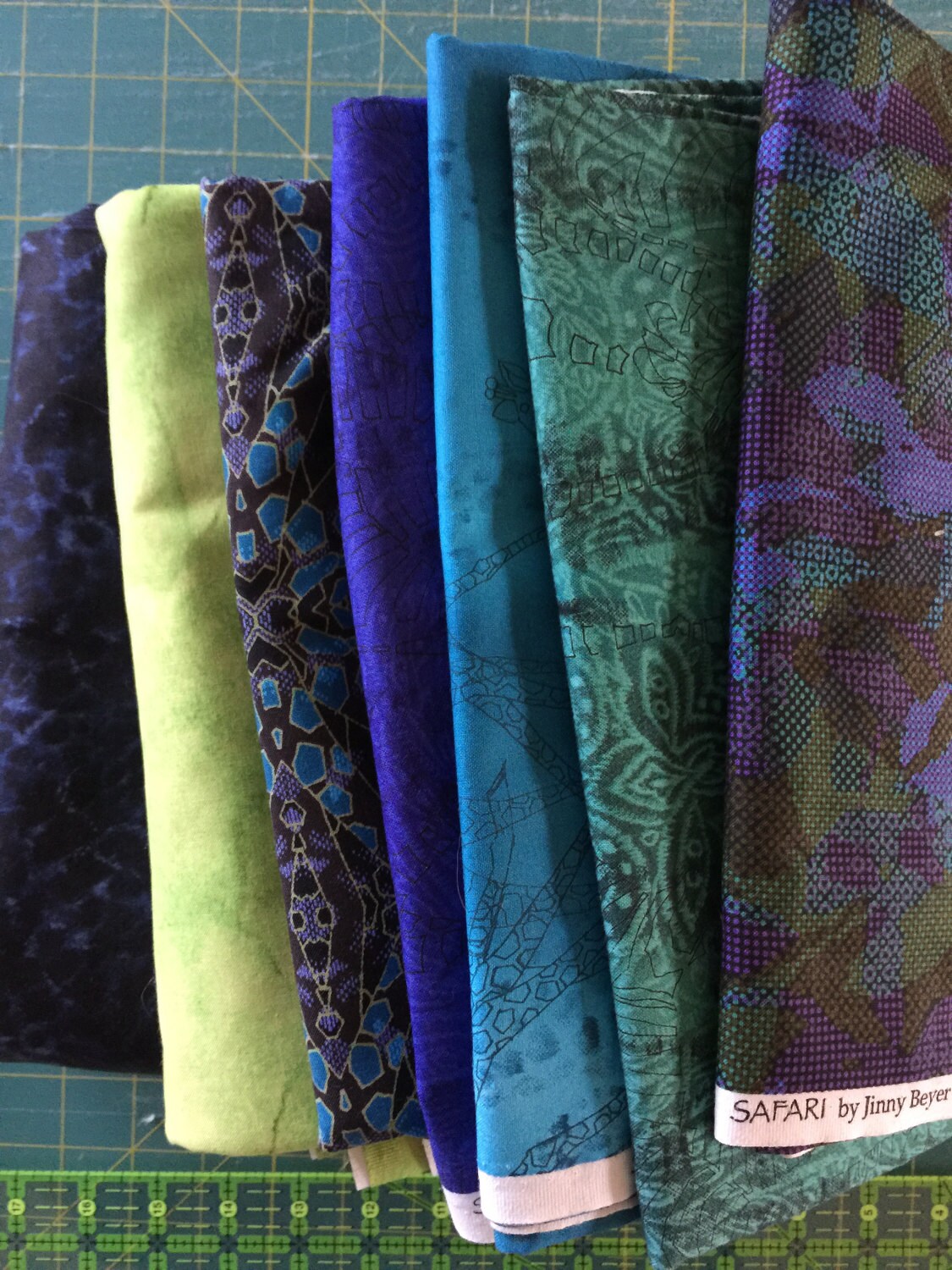 My nephews graduation quilt.  Don't ask when he graduated...it's woefully overdue!
I got down to business.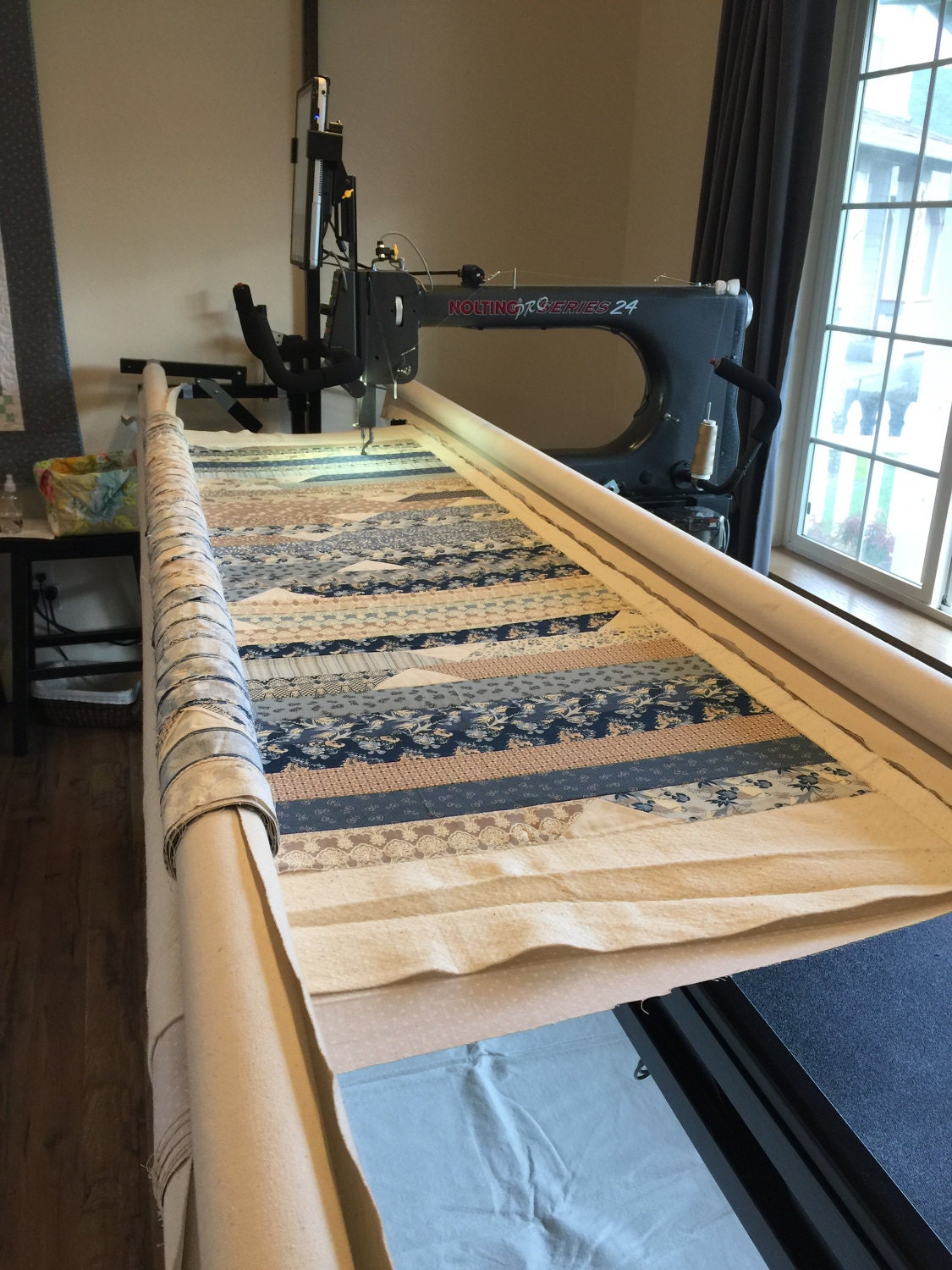 The first quilt went on the frame.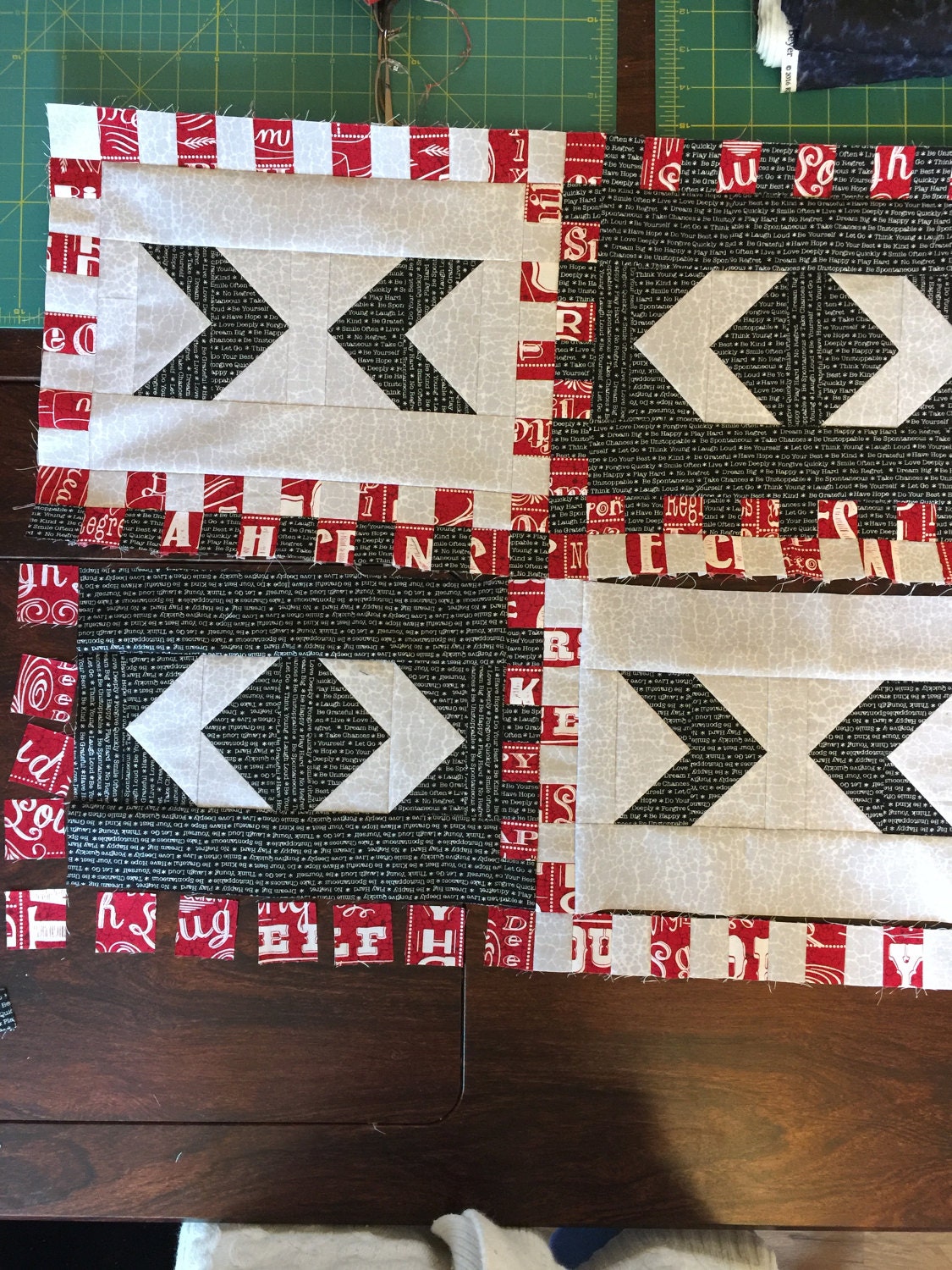 Then I realized that in order to do the binding on the next quilt I needed to either stack up ALL the 1 1/2" squares I had laid out or sew them together.  I opted for sewing...though I ran out of the black fabric and need to piece scraps together (for another time...sadly).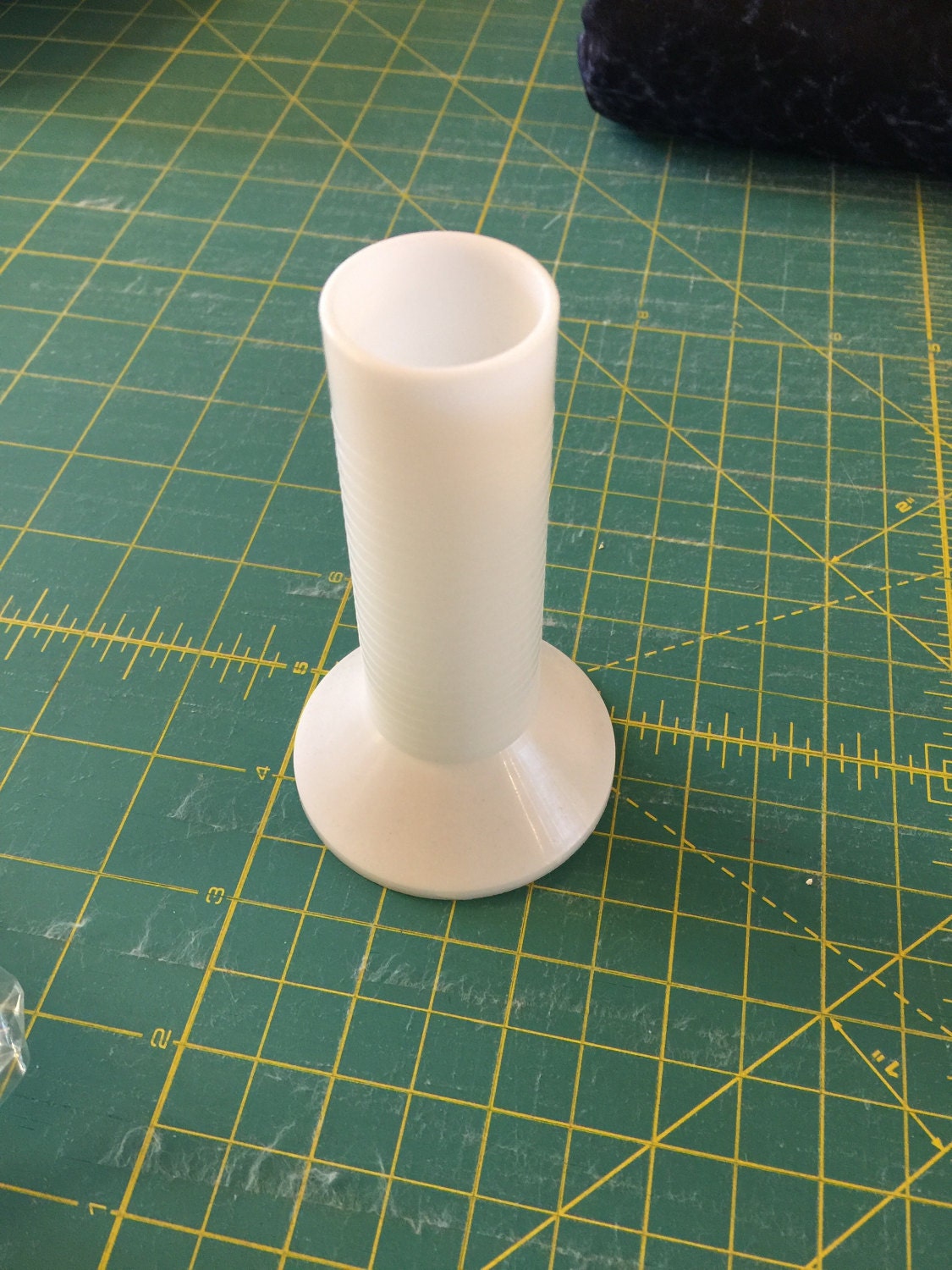 I ran out of piecing thread!!  While in the middle of binding...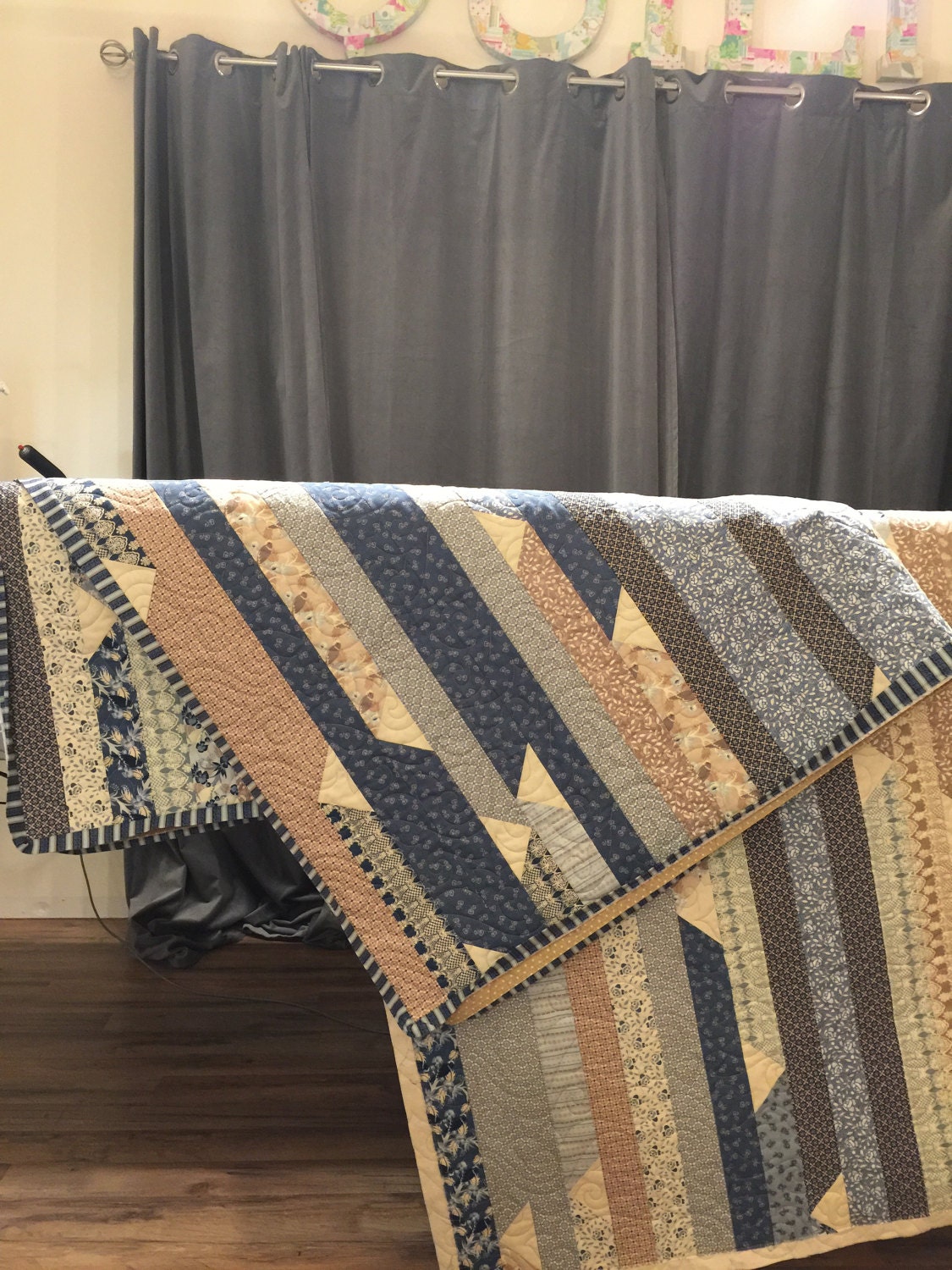 Here are the first two projects.  Today I'll bind the second quilt then spend the next week of nights hand binding.
As for my nephew's quilt?  It's partially cut and partially sewn.  I'm using a pattern that's in my head so I'm going slowly and trying really hard not to mess up!!
Here's some other completed projects from my friends in the group: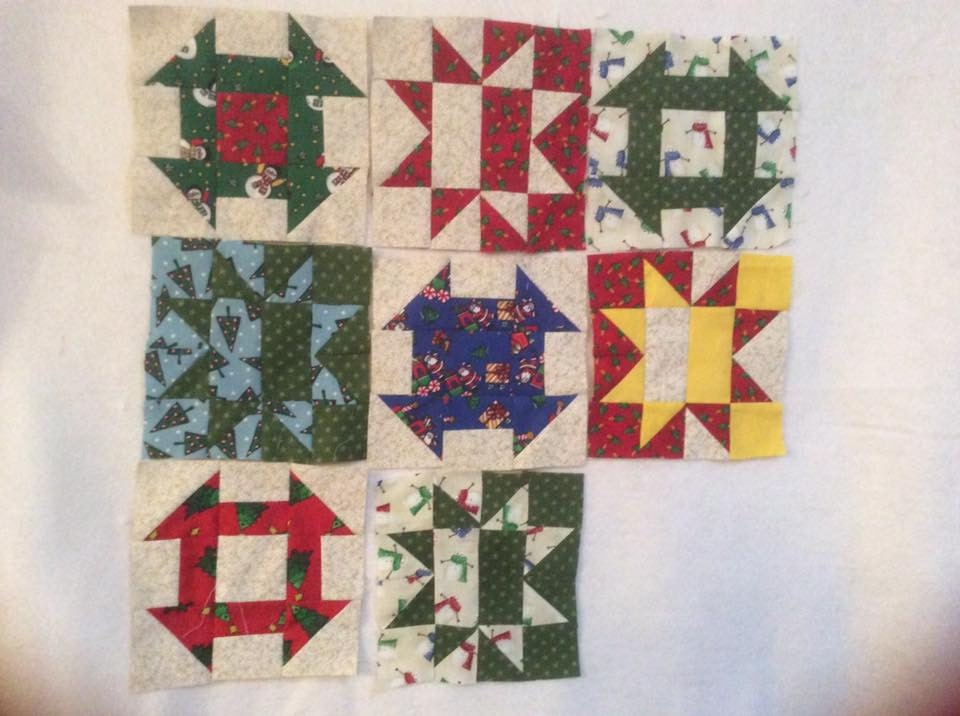 Carol's blocks for the Winter Soltice quilt.  Aren't they great??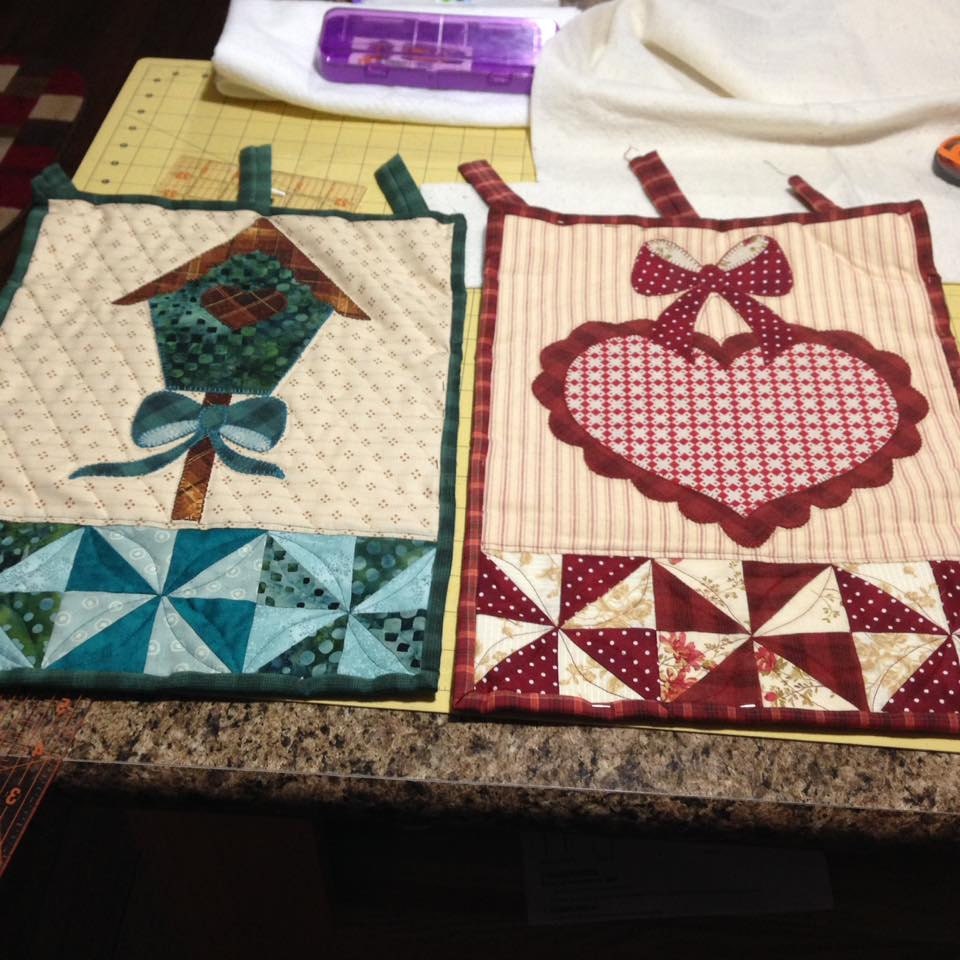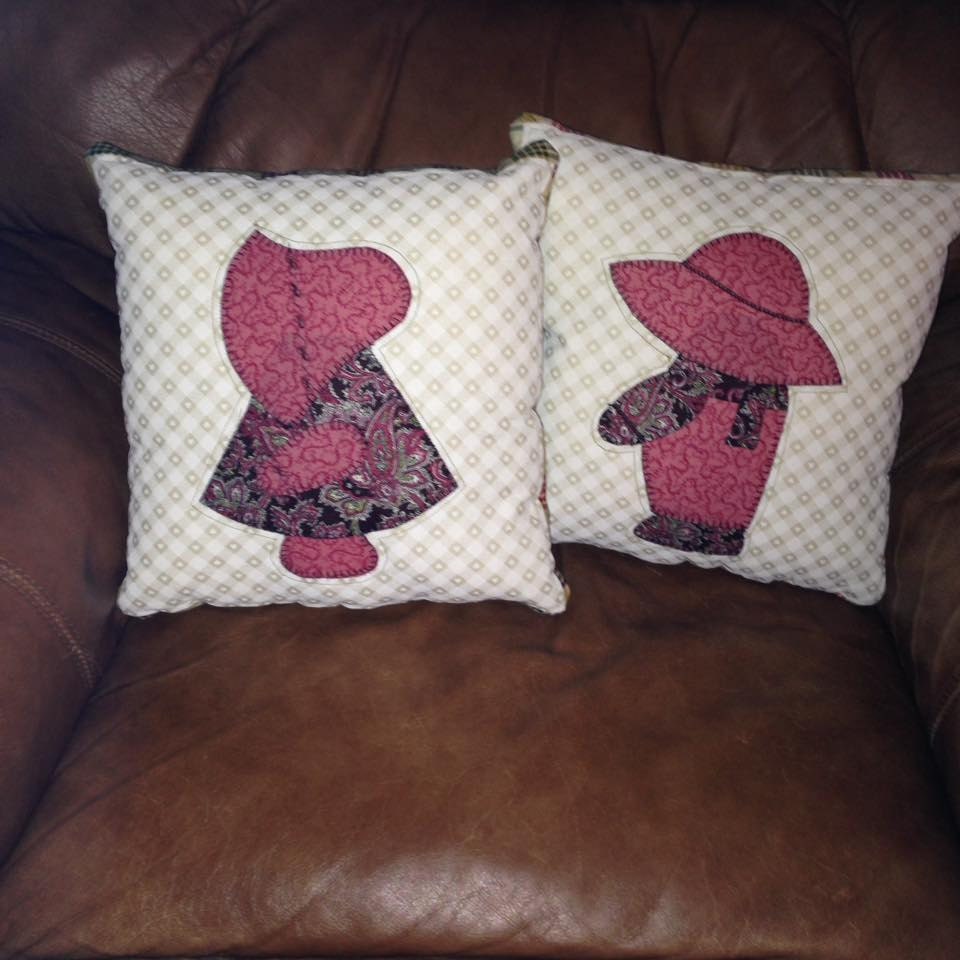 Sheri tackled these super cute wall hangings and pillows.  I think I'm in love!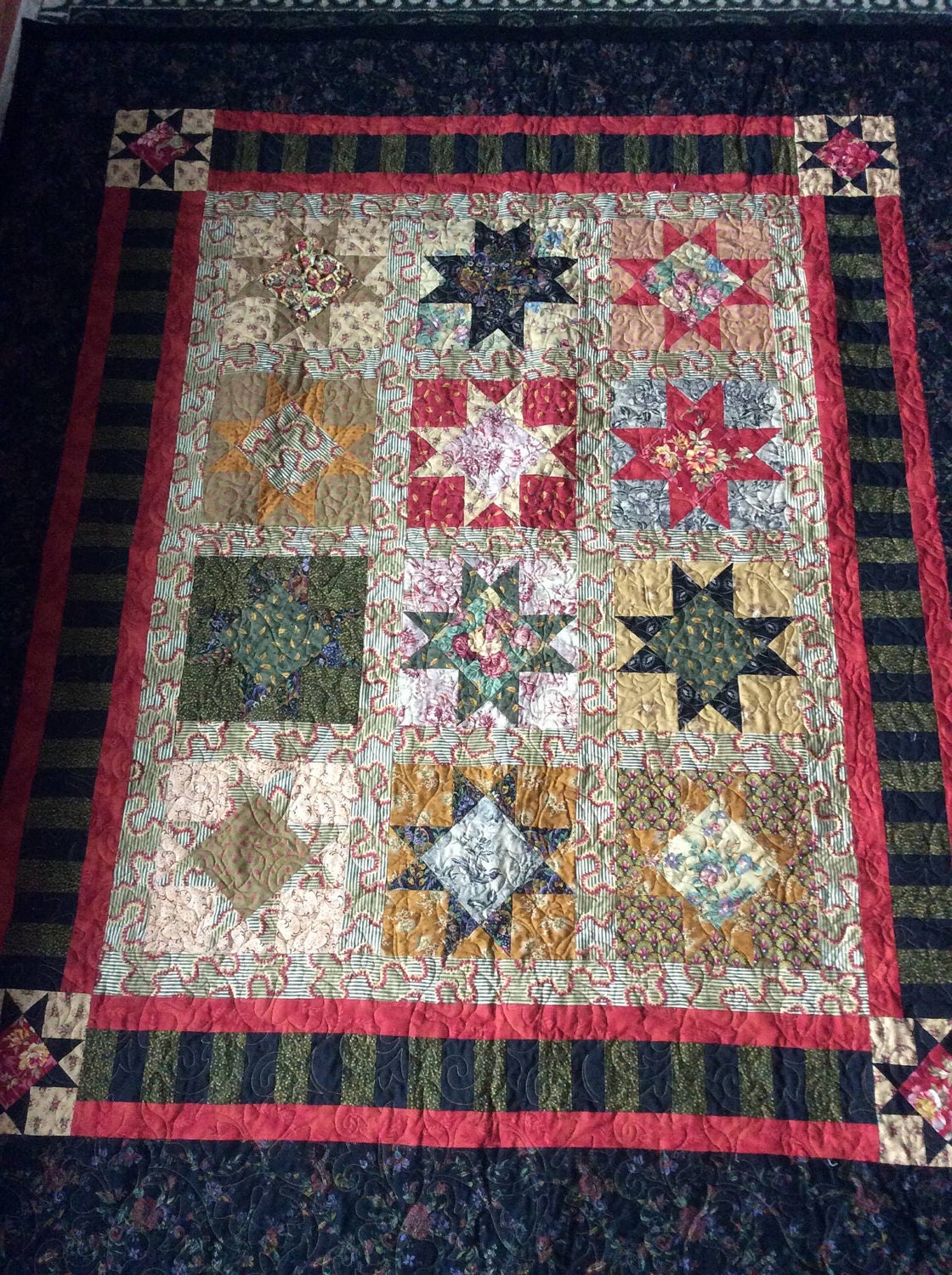 Sylvia's beautiful quilt got it's binding.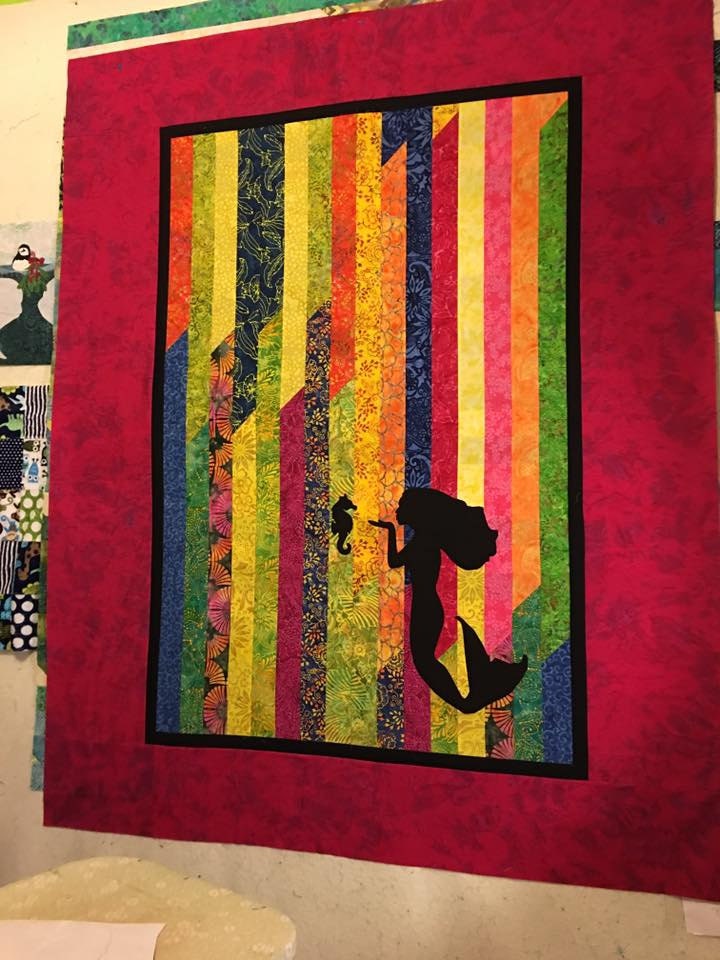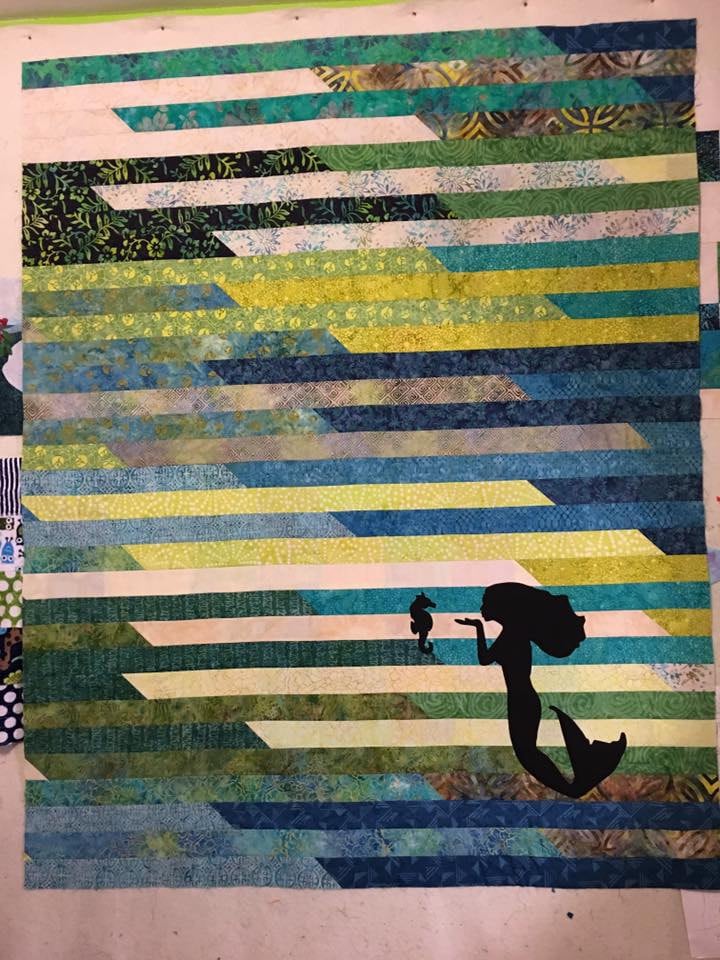 Lucy worked on putting applique onto these beautiful strip quilts.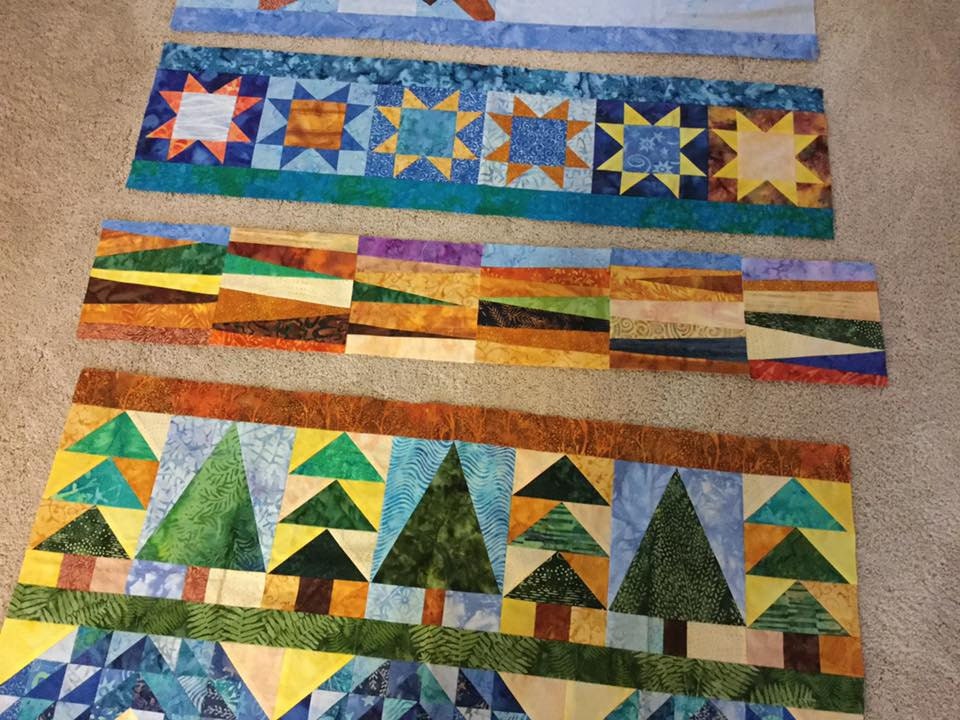 Leslie worked on her 6 (or 7!) year old project.  Finished the Waves of Grain!  It's so pretty.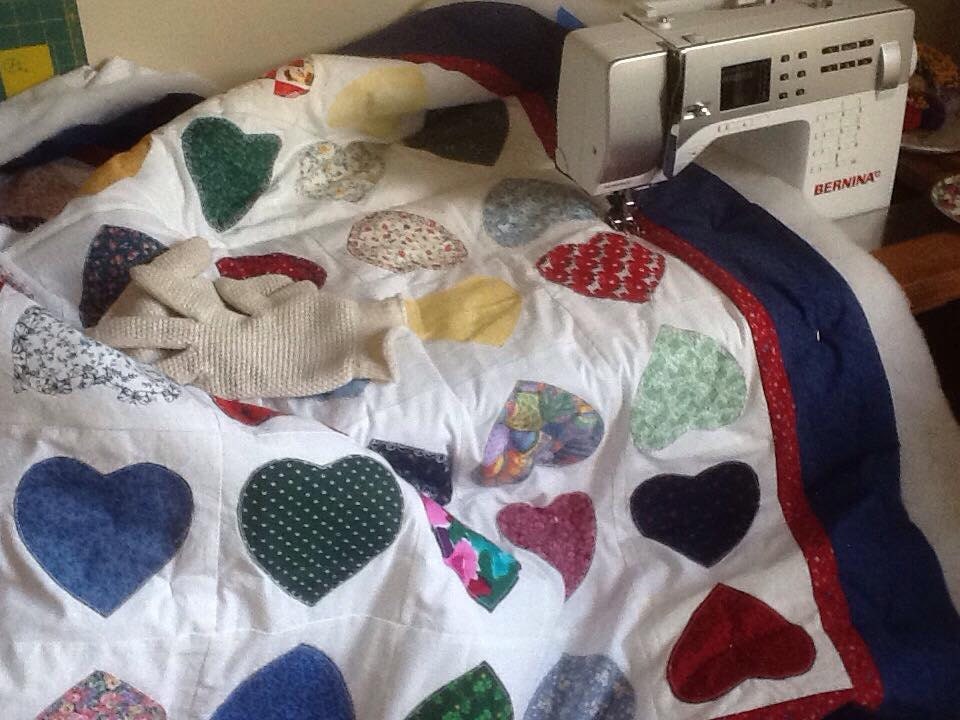 Diane tackled this old heart quilt.  I think it's really sweet!  And can't wait to see it finished.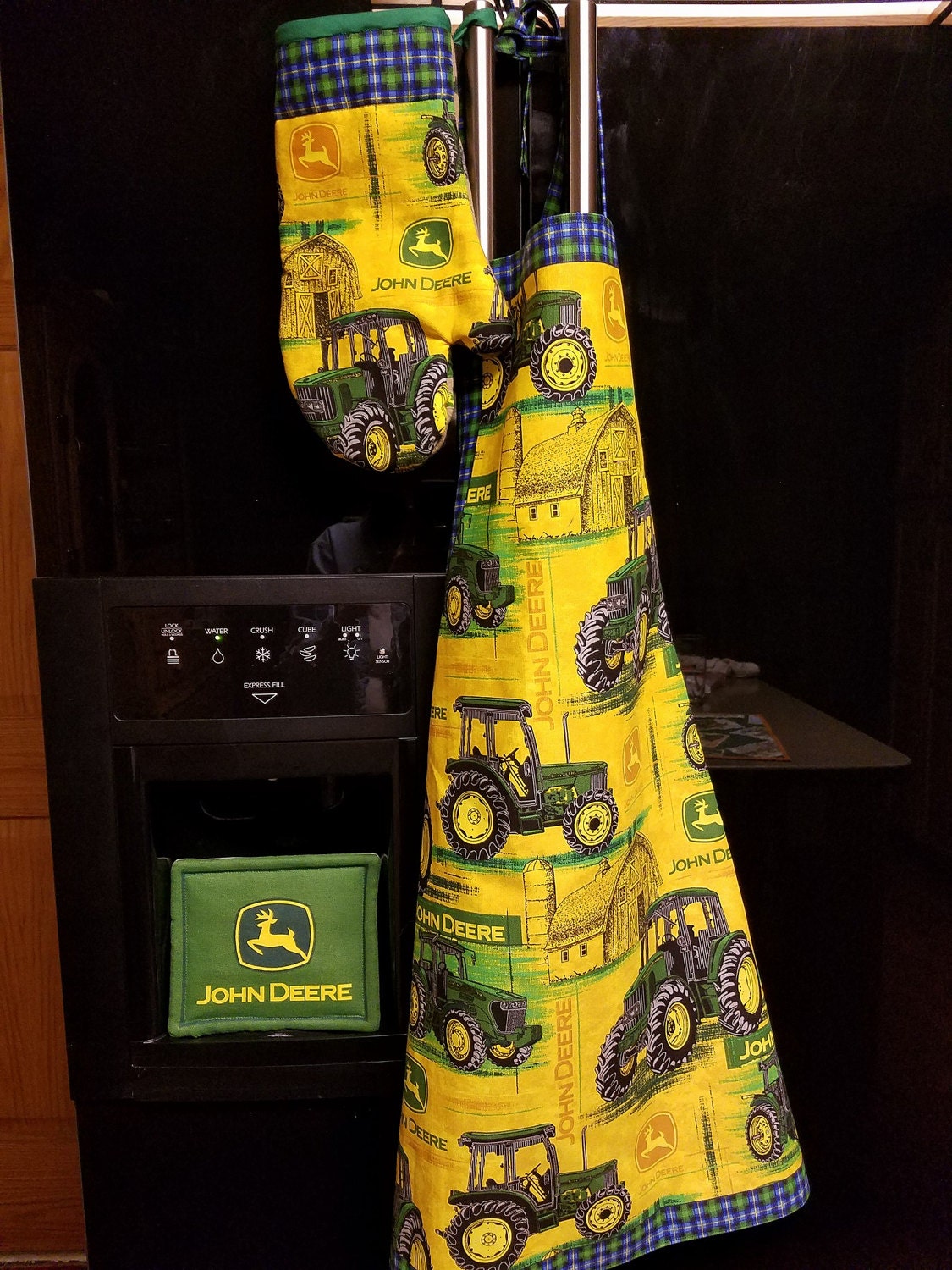 This was one of several projects Rhonda tackled.  For her husband...totally worth it!!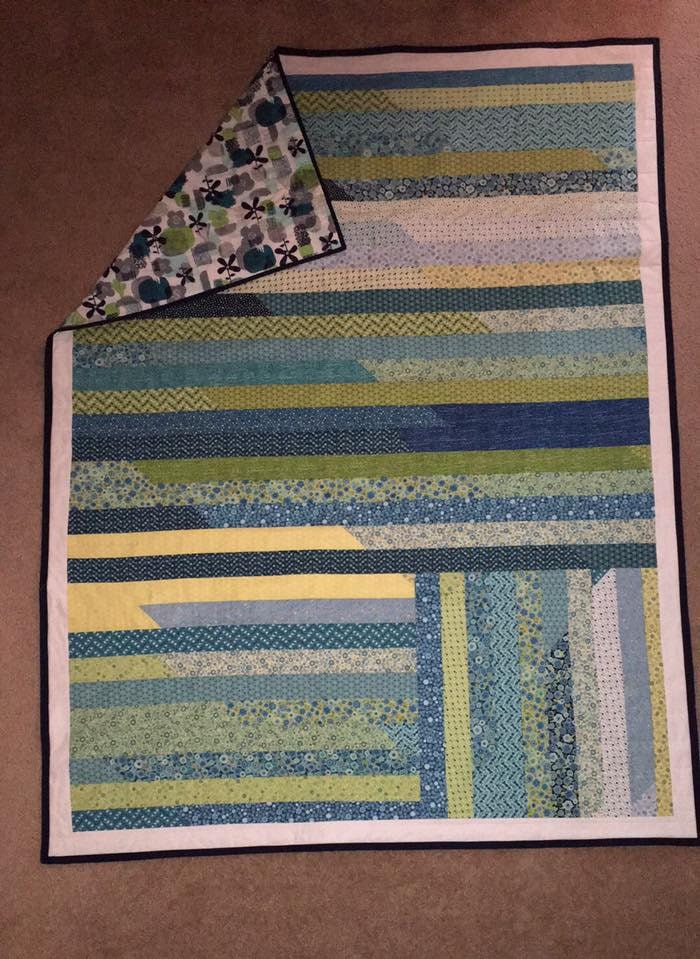 Jess started this quilt at retreat last year.  It was fun watching her put it together.  And look!  It's finished!!
Though there was so much more I'm going to stop now.  So many of the quilters who joined us felt it was exactly what they needed to get un-stuck from these overdue projects.
Good work, ladies!!
Hope