I've been writing all morning about pricing for longarm quilters.  What's reasonable/what's not.
All.  Morning.
I thought I could knock this out of the park quickly for y'all making it clear in one swift blog post.
I couldn't be more wrong.
You see, this is still deeply personal.  Maybe it shouldn't be.  I mean, it is business.  And business is meant to be just that...business.  With all emotions aside.  But I am female...and a very emotional one at that.  Unapologetically, that comes with the business territory.
This business has been a baby for me.  Started unintentionally, I went with the current learning all the new things as I swept along, sometimes enjoying it, sometimes not.  It grew and grew as I made a wide and varied amount of choices.  Babies don't come with manuals and, I think, businesses are the same way.  One can seek out advice but, really, each one is so different that not every suggestion or idea or technique will 100% work for every business.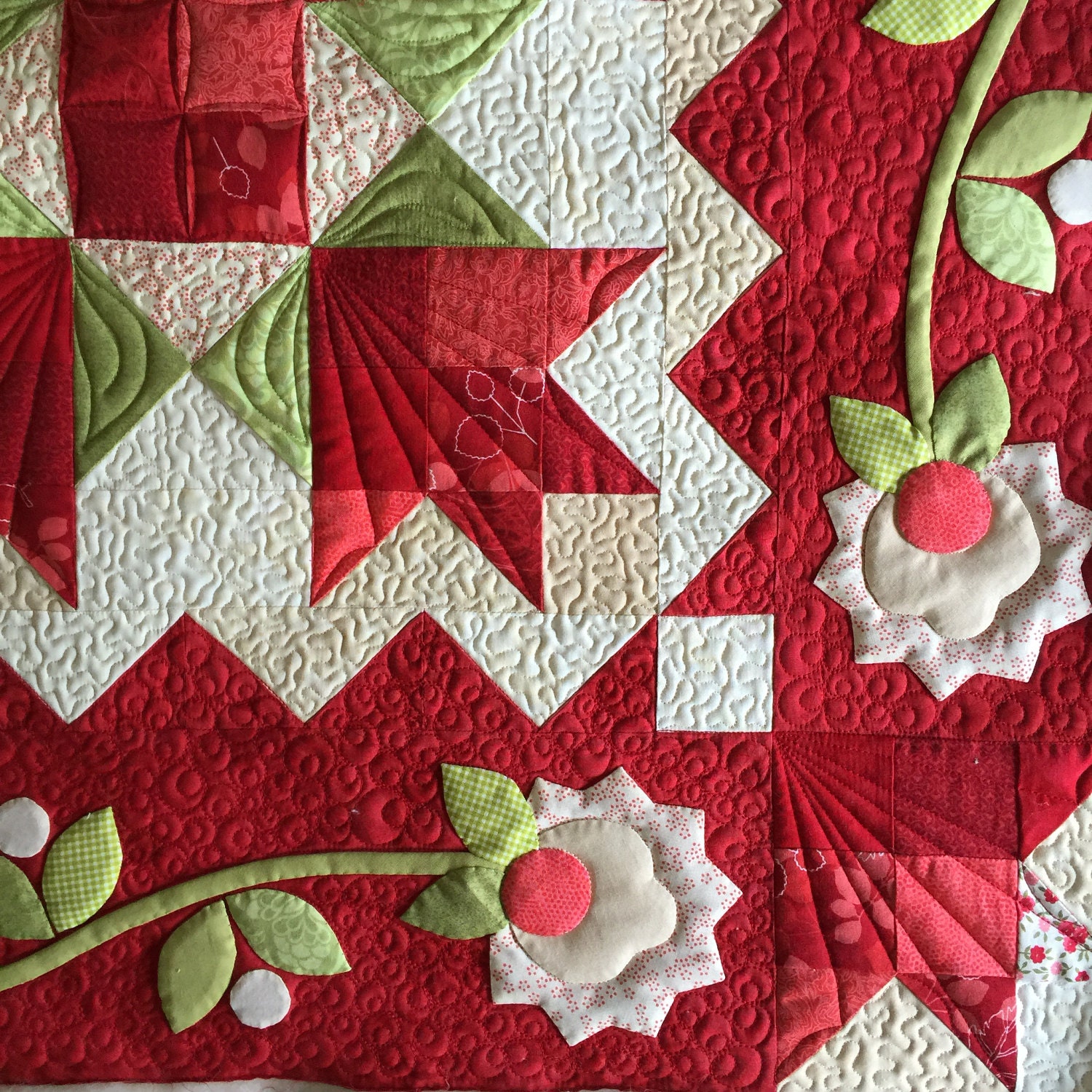 And so it is with pricing for longarm quilters.
This is a minefield that one must cross in order to survive.  I survived for 9 years and still I found mines along the way.
So...as a longarm quilter to a customer here are a few things to look for in pricing and questions to ask yourself.
Does this longarm quilter have a pricing list?  In my opinion, just like most businesses, prices should be clearly defined.  If you don't understand what something is or how much is being charged you have a right to ask for clarification.
What does the cost cover?  ALL the time taken to quilt your quilt.  Includes but is not limited to the phone call to set up an appointment, meeting with you to discuss your quilt and what you want, putting the quilt on the frame and setting up, quilting the quilt, taking the quilt off the frame and clean up, sometimes trimming (if they offer it), invoicing and contacting you, meeting you again for quilt pick up.  All in all this will be AT LEAST 3 hours of their time depending on how big the quilt is and what kind of quilting you want.
Who is quilting my quilt?  Seriously.  You are meeting a total stranger for the first time.  Gleaned information ahead of time is enough to know what you may be getting into.  Do they have a website?  What does their quilting look like?  Do I know anyone who has been to them?  How was their experience?  Have they ever made a mistake (let's be real here...they are humans prone to mistakes) and how did they handle it?  Have they won awards?  How long have they been in business?
How do I feel when I enter their work space?  Is it warm and cozy?  Is it clean and neat?  Is it cluttered?  Do I feel inspired?  Overwhelmed?  Dirty?  Do they have pets?  Children?  How does this affect their work space?  (because how you feel when you enter a persons work space will often determine how much money you are willing to pay.)
Those are a lot of questions to ask and consider.  You may not have the time to think through them thoroughly, which is fine.  But at least keep that in the back of your mind as you start looking.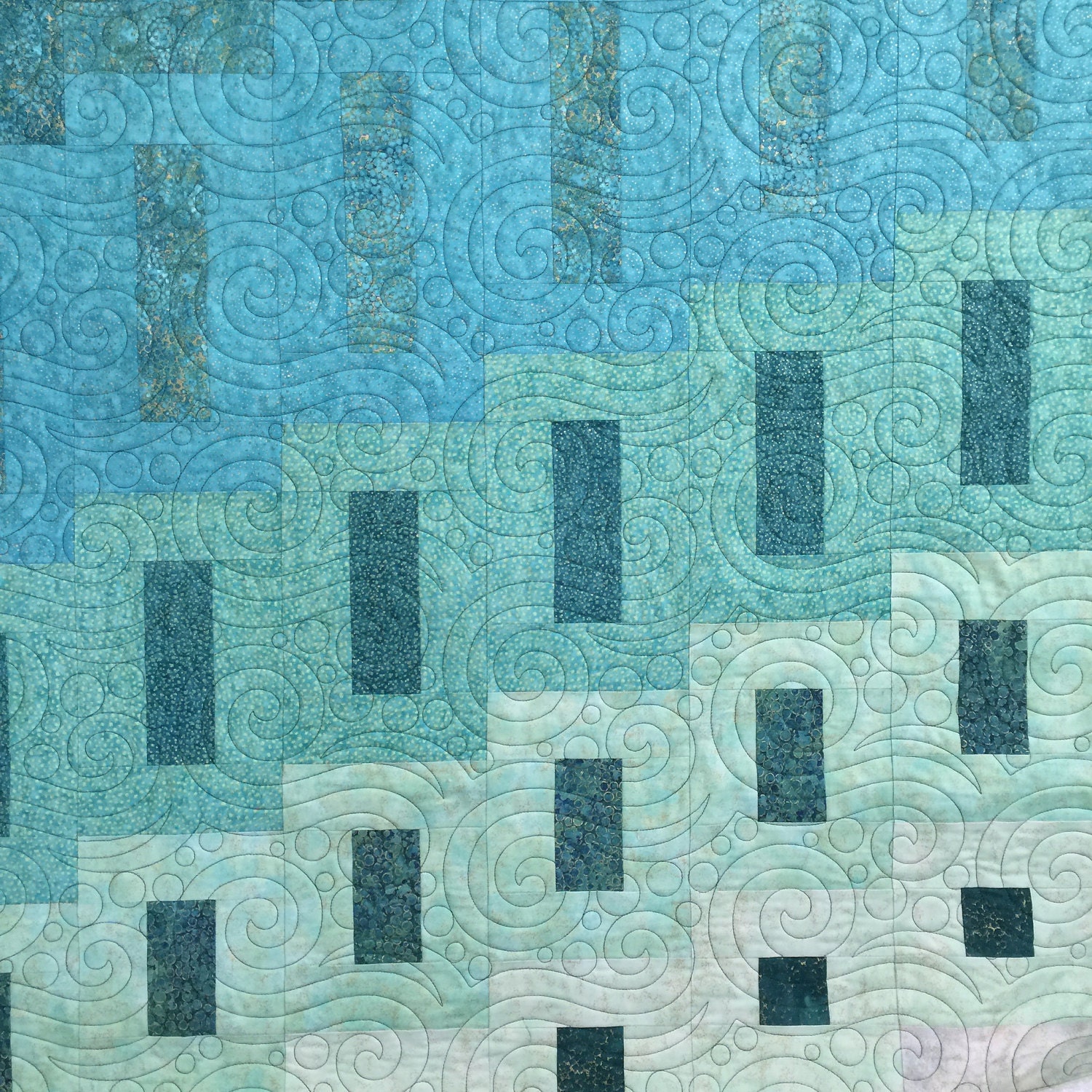 So let's talk about actual pricing.  Prices will start from $.01 per square inch (psi) and will go up to...I've seen prices as high as $.08 per square inch (that's so much!!)  Let's just say $.01 psi is Wal-Mart prices and $.08 psi is Nieman Marcus...or Tiffany's.
Listen...I'm not a fan of pricing under $.02 psi.  There are a lot of factors which usually equate to over-working, high stress and long wait times which brings quality of work down.  Either that or the quilter is new and doesn't know any better which means their skill level isn't very high and their variety is low (which is okay when starting out).  Be sure you know what you are getting into!  Things to look for when looking at pricing under $.02 psi:
Super quick, all over free hand quilting with a lot of space in between stitching lines.
Long wait time.  Typically, you drop off your quilt and wait for it to be done...could be two weeks...could be six months.
This is low on the perfection scale.  The goal is to get it quilted and out the door.
Note:  There are very good quilters that price at $.015 psi.  But they will often have a VERY long wait time.  Sometimes, it's worth paying the extra money.
Other things to think about when looking at pricing uner $.02 psi.
What's best for my longarm quilter?  $.02 psi usually means your quilter is making about minimum wage (varies depending on state).
Their health.  Longarm quilting is a very demanding job.  Yes, a job and not a hobby for them.  It can be very hard on the neck, back and shoulders.  Be respectful of them, their time and need for rest.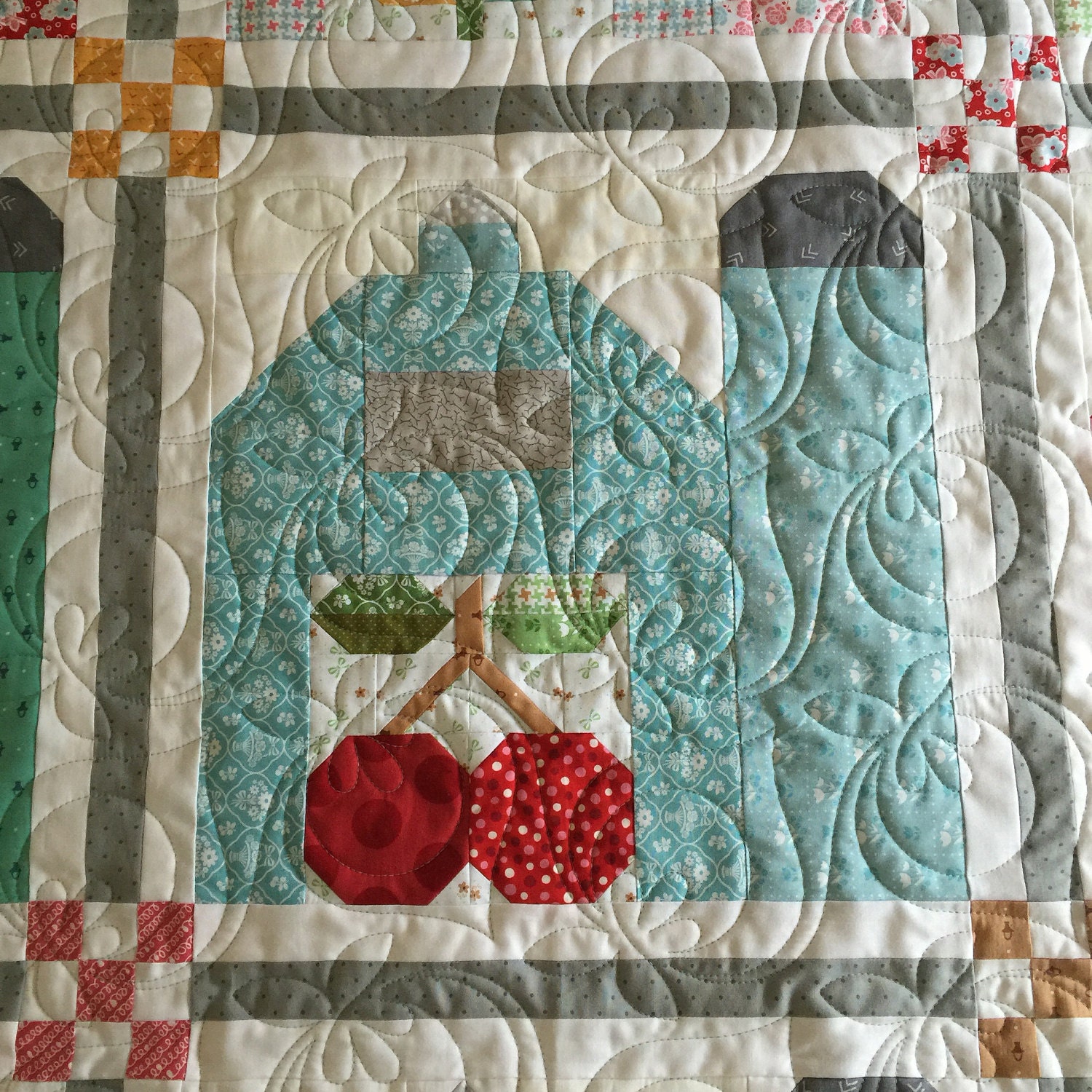 Quilters charging $.02 - $.04 psi have realized that their work is worth more.  Often they've invested time and money into classes to better their skills.  They've likely won ribbons and awards at local fairs and shows to national and even international shows.  They love what they do and are trying to find a balance between what is best for their customers, themselves and their families/other commitments.  It's fine if you can't afford to pay them that much, however, it may be miscontrued as rude to ask them to charge less because you can't afford it.  Remember:  they aren't Nieman Marcus...they've now moved into Target up to low-end Macy's prices.
Usually, this price range indicates they work with a computer (which means they have higher expenses) and can do a wider variety of work or have multiple machines to accomodate the work load.  They may have two machines, one with a computer and one they do free hand work on.
Also, at this price range, they've tackled problems such as borders applied to the quilt top improperly, stretched out blocks, quilt backs that aren't square and so much more.  They are good at problem solving, have an extensive network for help and have spent a good deal of time working with their machine.  
Most of them piece quilts as well, and have probably taught classes of some sort.  In short:  they know what they are doing.  Take advantage of their expertise!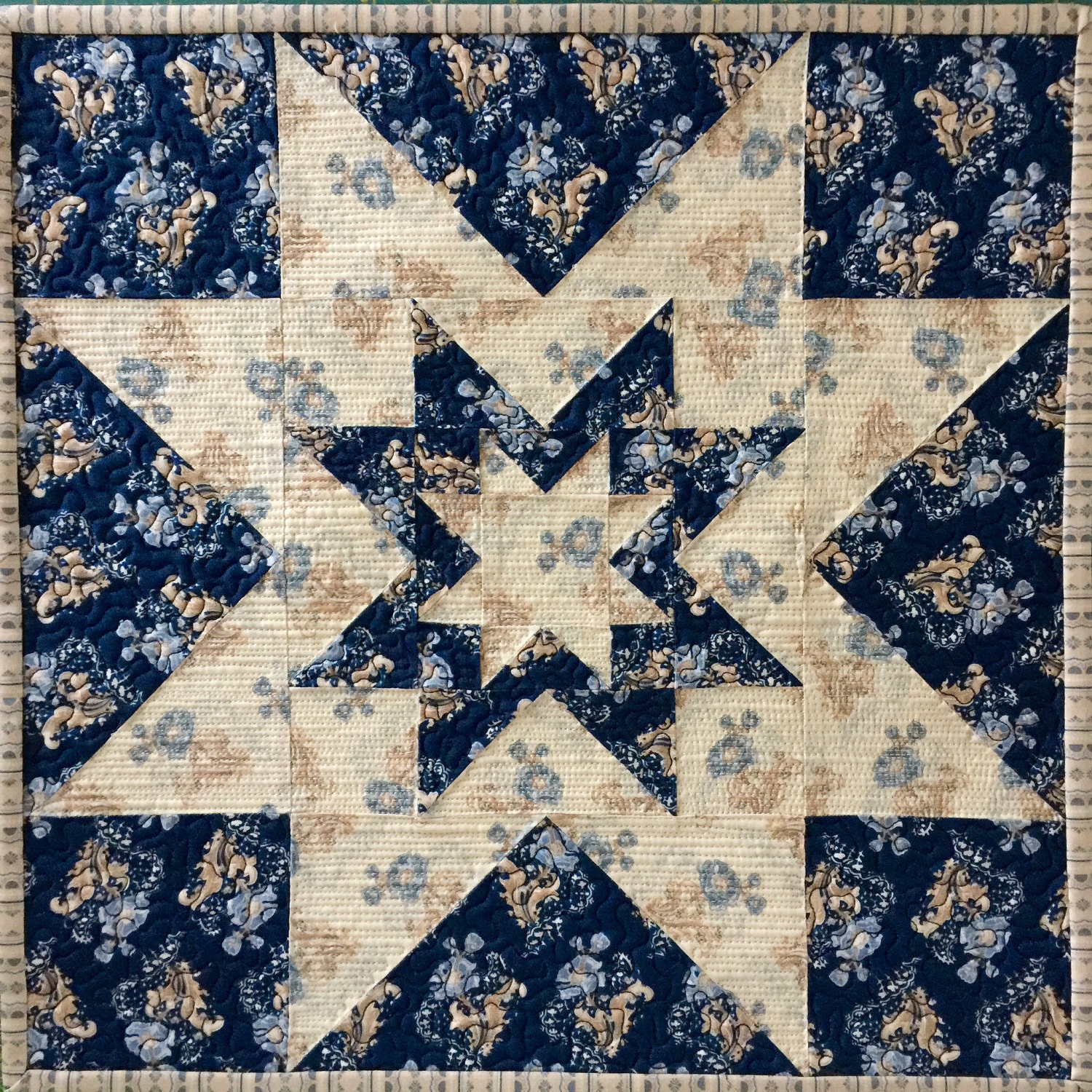 Pricing from $.05 psi and up.  Okay.  This is where it starts getting expensive.  You see...this is for serious National-Show-Quality custom longarm quilting.  These are prices with super fancy feathers, super detailed background fills and require anywhere from two weeks to two months (if not more) of quilting time.  This is Nieman Marcus.
These longarm quilters don't disappoint.  Most often they will be teachers at big shows, have written books and have their fingers in other areas.  Think Karen McTavish, Lisa Calle and Angela Walters.  They want to help you so you don't necessarily have to pay them.  If you haven't seen their work in person you are missing something absolutely amazing.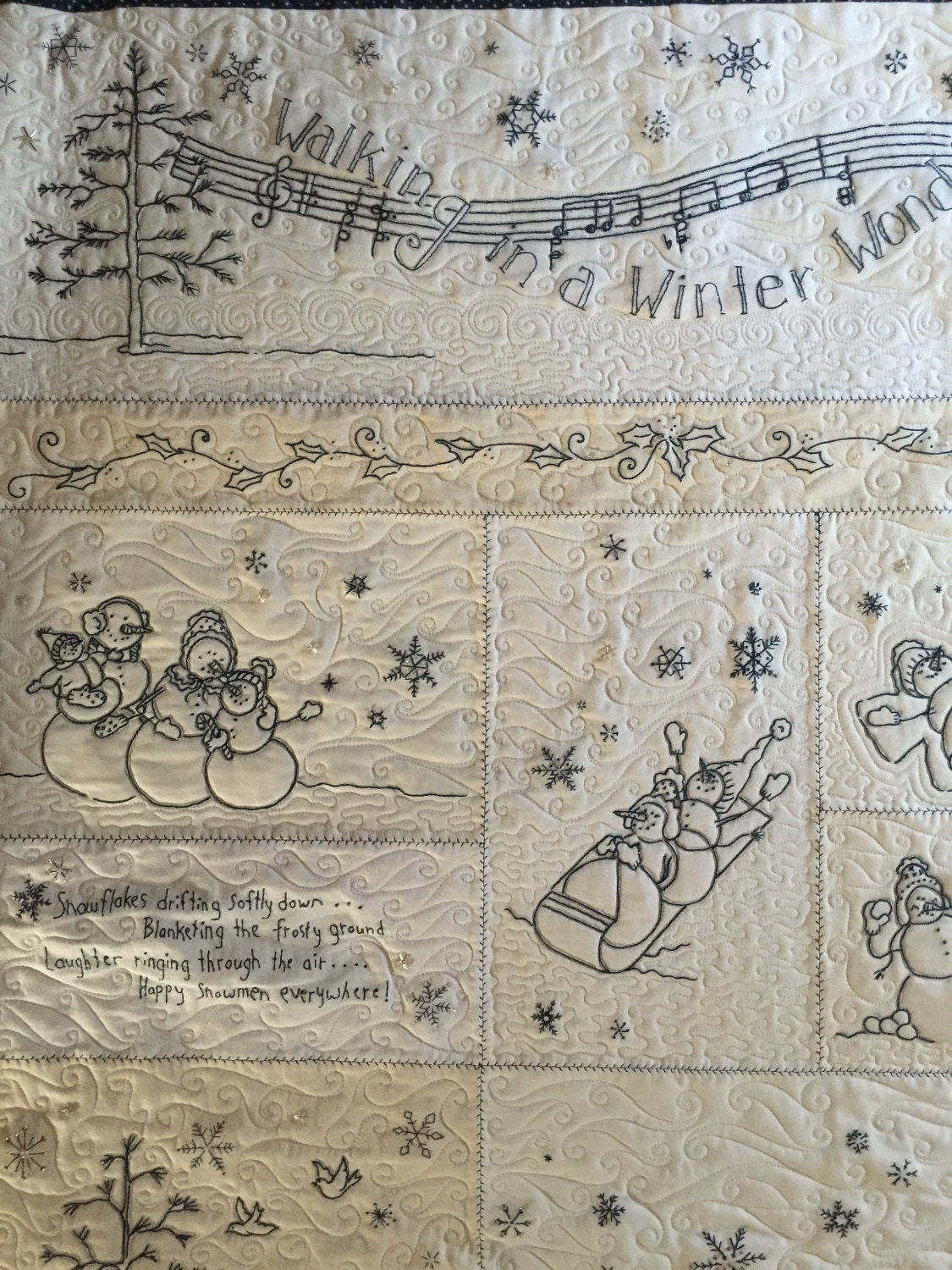 The tricky part will be that quilters often don't know how to price their work.  Or they are scared to charge more for fear of losing their customers.  Next week I'll talk about quality of the longarm quilting and attach some pricing to it.  Because if you are paying $.02 psi for quilting that looks like a kindergartner did it than you are paying too much.  But...what does that even look like??  What is reasonable for $.02 - $.04 psi?
Questions?  You can email me at info@heatherspencedesigns.com.  You can also find me on Facebook and Instagram.  Oh!  And if you want to see more of what I'm doing scroll to the bottom of the page and sign up for my newsletter.
Until next time...
~ h