In my past My Friday Favorite articles I've shared items, mostly.  But this time I thought I would share my ultimate favorite, which is quilting itself.  And it made sense that to share about why quilting is my favorite I would share how I came to be where I am at.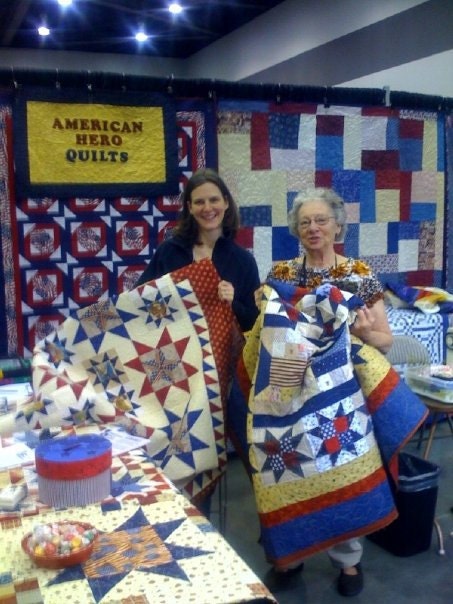 My first exposure to quilts was through my sister.  When she was pregnant with her first child, my niece, I would go over to visit with her.  One day she had out fabric and all sorts of things and when I asked she said she was making a quilt.  Instantly I was fascinated!  She explained the cutting and the placement of fabrics, the story behind some of the blocks.  What you are expecting next is that I went out immediately, bought all the necessary items and voila!  But, alas, no...it was all too expensive and I was barely making ends meet as it was.  That was over 20 years ago.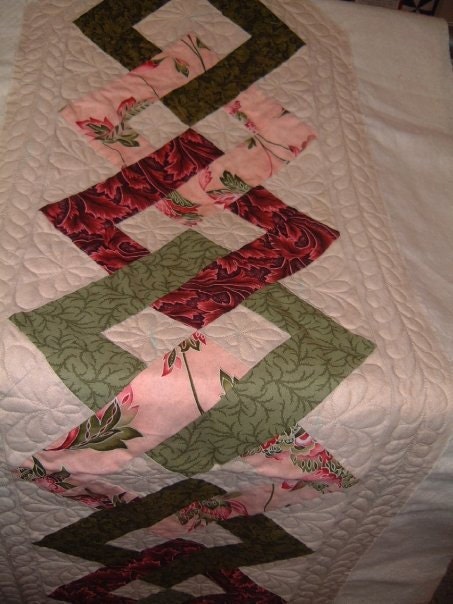 After living on my own for awhile and doing some traveling, I met Darian in 2000.  We married in 2001, promptly moved to Sydney and in 2002 had Chloe.  When she was six months old we then moved back to the states to be closer to my family.  Upon my return home my sister gave me my first rotary cutter, ruler and mat.  (I still have that rotary cutter.)
Shortly thereafter I made my first quilt.  From a McCall's pattern.  As in...a paper pattern...like a dress pattern.  With papers you pin to the fabric and use scissors to cut.  There were so many things wrong with that quilt.  Not the least of which being the binding was way, WAY too small so I struggled to wrap the binding around the edge to cover the seam.  Or my clever idea to use 2 layers of batting (because if one is good then surely two is better...right??)  Or the applique animals with the blanket stitch that I didn't know how to stitch by hand so it didn't look right after too many years.  Or the fact that I didn't know you shouldn't use buttons on blankets/quilts for babies.  I think I called my sister a million times complaining.  And I remember quite vividly saying, while shoving the quilt through the opening of the sewing machine, "and people do this more than once!?!"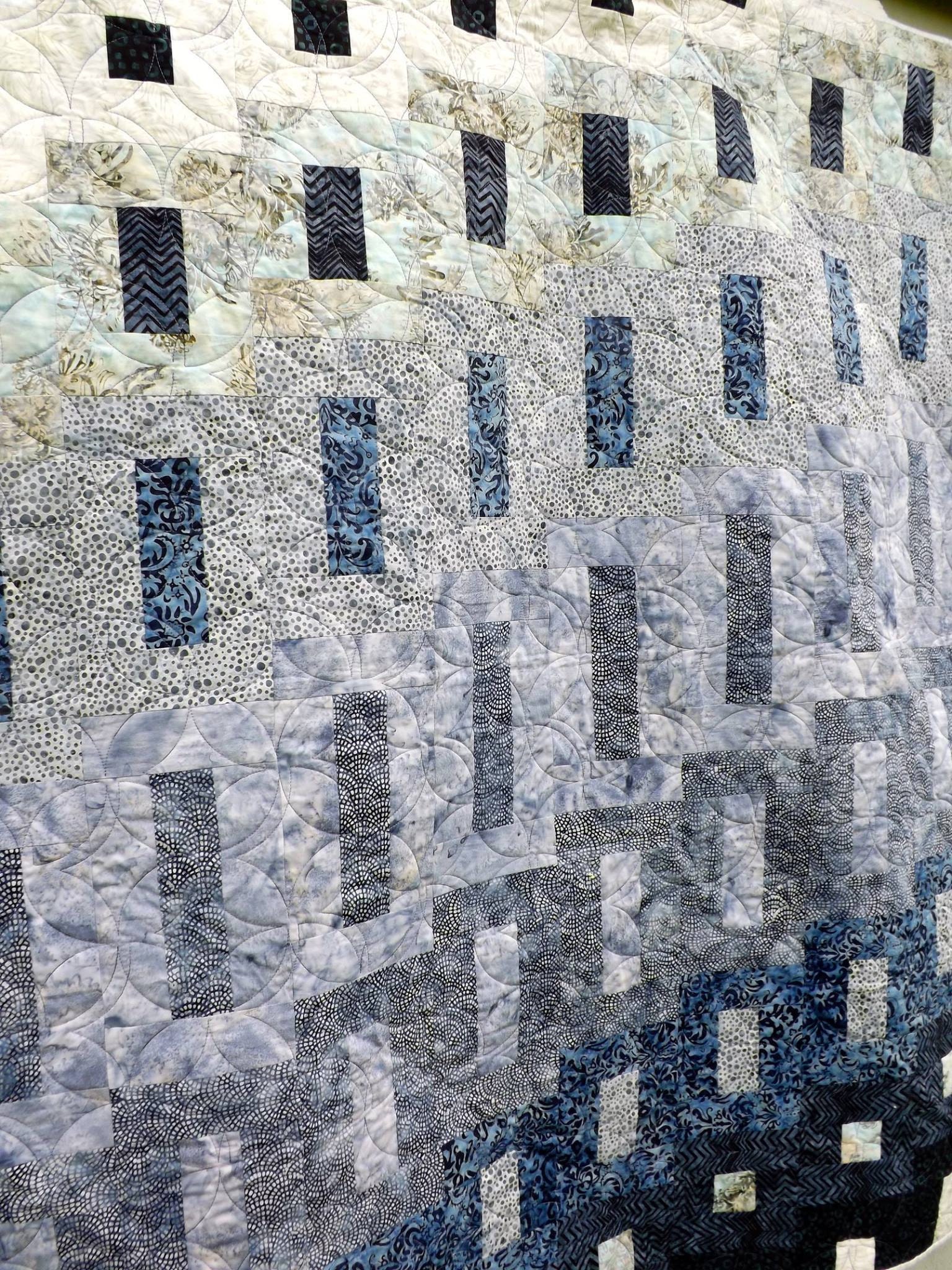 It was a tragic event.
Obviously not tragic enough!  After that my sister and I took on a project that my aunt had started for my grandparents commemorating their 50th wedding anniversary.  (in truth we had to throw away what she started and start from scratch.)  I got this fabulous idea that we make pinwheels for cornerstones.  Her pinwheels?  Beautiful.  My pinwheels...yeah...well, let's just say I think she took all of them apart and remade them for the quilt.
In the midst of all this I became a Pampered Chef consultant, got pregnant, had a baby, moved a lot and ended up with post partum depression.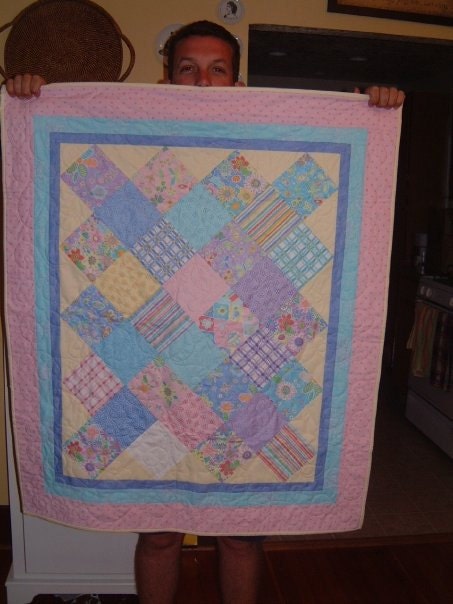 It was a miserable time.  With a toddler running around, an infant that cried all the time, a husband who worked nights at Toys 'r' Us (i have no joy for that place, btw), all while trying to run a household and be a consultant in my "free time"...yeah...it's no wonder I got post partum.  Quilting gave me something to do that was just for me.  It gave me an opportunity to create.  It gave my hands and mind something to focus on that blessed others.  It gave me something to center on.  It became my therapy and escape during one of the darkest times of my life.
I went with really simple.  Nice big squares.  And that was it.  I focussed on cutting, getting all of my squares the same size.  I focussed on easy quilting; usually 1/4" from the seam on each shape and tied.  I focussed on binding.  Shortly after I started doing rectangle quilts like Rail Fence.  Then I did rectangles and squares.  Soon I was onto triangles.  Most of the quilts I made were for friends who were having babies.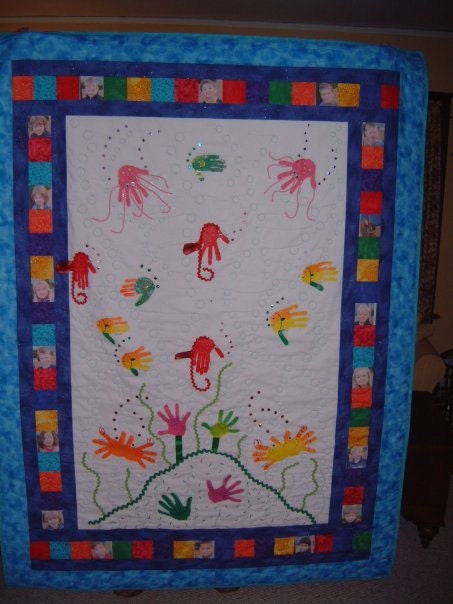 I loved the shopping for fabric.  The feel of the fabric on my fingers.  The thought that went into each quilt.  I loved the challenge that was concrete.  Unlike people, the basics of quilting never actually change so I once I mastered a skill I didn't really have to think about it.
I learned things like: no quilting after 9pm...because I make mistakes.  Don't use two plus machines on one project...all machines are different.  Good quality materials is the best thing to use.  Quilting is a methodical process...see each step through completely before moving onto the next step.  If the project feels like it's going too long and you just want to give up then just push through because the fast part is coming soon.
Up until that time we were renting.  But then we had an opportunity to buy a house and did so.  One day while driving by to look at our almost house we drove right by a quilt shop.  Oh, y'all...that moment was like heaven.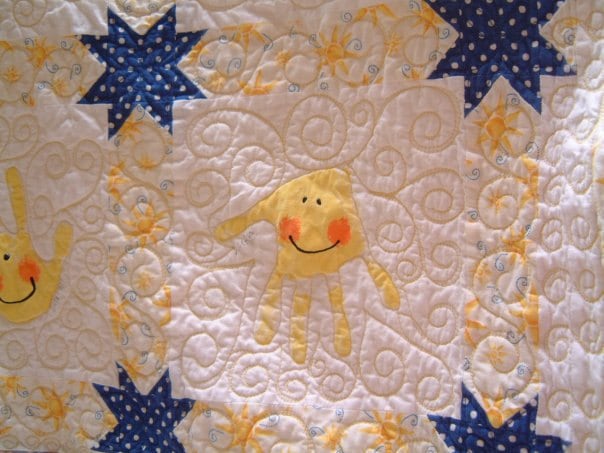 Within weeks I was a regular up there.  Within months I was going up there to sew regularly.  Within six months I was working there.  My cutting improved.  My piecing improved.  I learned how to design quilts and how to longarm quilt.
It was then I bought my first longarm and started my business...that was in 2007!  10 years ago in just about a month.
We've had a lot of ups and downs since then but quilting has been the most consistent thing about my life.  It's always waited patiently while other things to precedence.  It's never judged me for my choices.  It's always been a source of comfort and creativity.  I've learned more in these 10 years of quilting than I ever would've expected.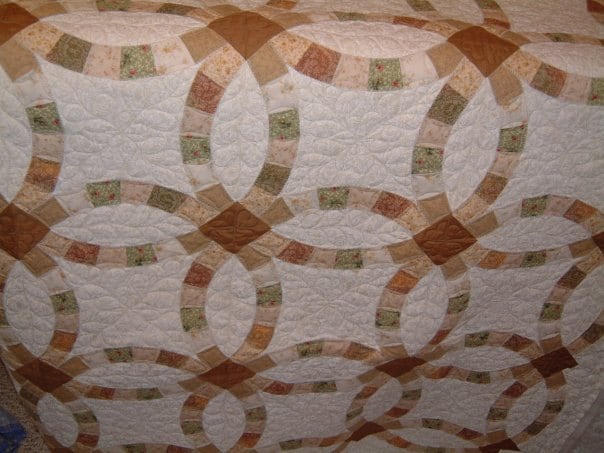 I've been to quilt shows, met famous quilting people, learned technical writing, how to use Illustrator and InDesign.  I've done a deep journey within myself...realizing that I'm actually pretty smart (combatting the thought that I was stupid), determined, generous, deeply creative.  The experience of quilting has allowed me to stay home with my girls.  I learned how to be self-employed!!  (that alone is huge.)  I put on retreats...which was super fun.  I made really good friends who took very good care of me during some very hard seasons.
Here's a link to photos on my facebook page.  To include them all here would take FOREVER!!
I wish I could write down in one blog post all that this journey of quilting has meant to me.  It's been my life saver, my therapist, my outlet, my sanity and my way to relate to the world in a productive and healthy way.
This move to Australia indicates a huge change in the way I quilt.  The longarm quilting business was, in the end, more damaging to me than it was growing.  So I decided to set it aside for an undetermined length of time while I do so much needed healing within myself.  The business, the way I related to my customers and what I derived from it was, in the end, half of the stress that has greatly contributed to intestinal distress which has led to a lot of different food allergies.  Plus it was really hurting my body!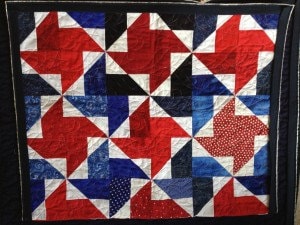 I'm really excited for this season of creating quilt patterns!  It's something I've really enjoyed from the very first one I designed.  (even if it was a traditional triple irish chain...i just didn't know that at the time!)
Which reminds me...I thought of a new one in the shower this morning and must go draw it out while I'm remembering.
Go do something quiltie now!!
xo,
~ h